While designing the new office space at the Metropolis in Singapore, the Procter & Gamble (P&G) team placed diversity and inclusion at the top of its list.
In Singapore, the company is represented by 45 nationalities, with their diverse thinking styles, cultures and backgrounds.
The focus on diversity has brought out an array of working spaces in the office's six floors, catering to every kind of employee to allow them to perform at their peak.
"We believe in bringing together individuals from different backgrounds, cultures, working and thinking styles to drive our innovation," said Damon Jones, P&G's Asia communications director.
"With such a diverse workforce, we recognised the importance of providing our employees with the freedom and flexibility to be where they need to get the type of work done at their best."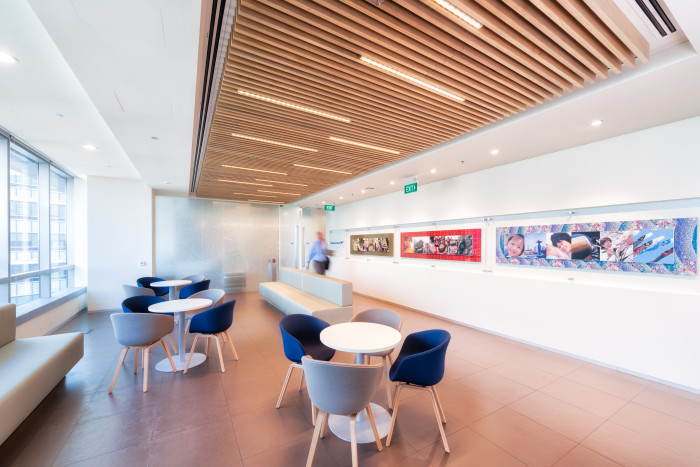 The working environment includes open collaboration areas for maximising creativity and teamwork to numerous quiet areas for individual focus where needed.
Not confined to the indoors, despite a sweeping view of the city skyline, the office also features outdoor working spaces along with sky gardens on two floors.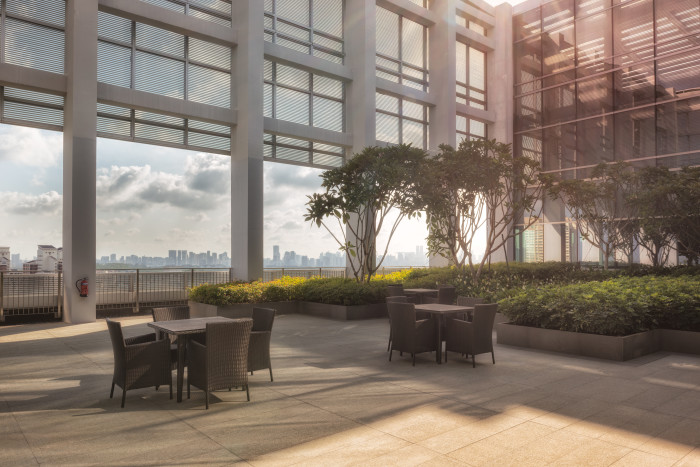 Another unique feature of P&G's office is the various amenities incorporated into its design to enable inclusion throughout the workforce.
"For instance, we now have a dedicated mothers' nursing rooms on every floor and multi-faith prayer rooms to respect and help meet the needs of various employees," Jones said.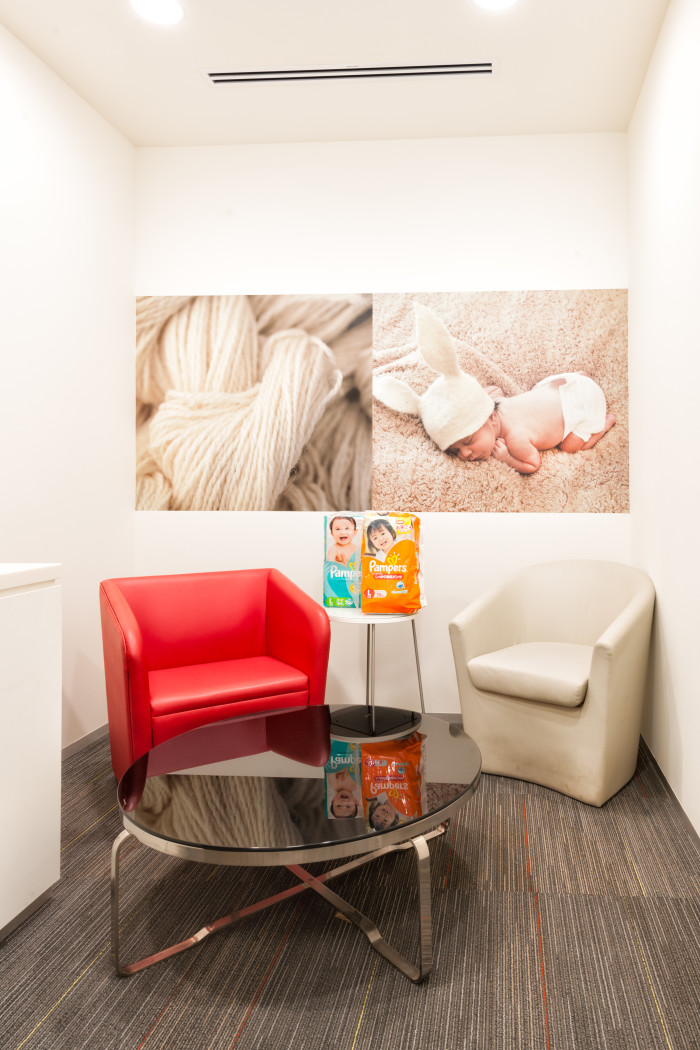 While designing its office, P&G took into account that flexible work arrangements and work-life balance are priorities for many employees, especially the Millennials, so it created a space that allows staff to enjoy flexibility and to promote overall wellness.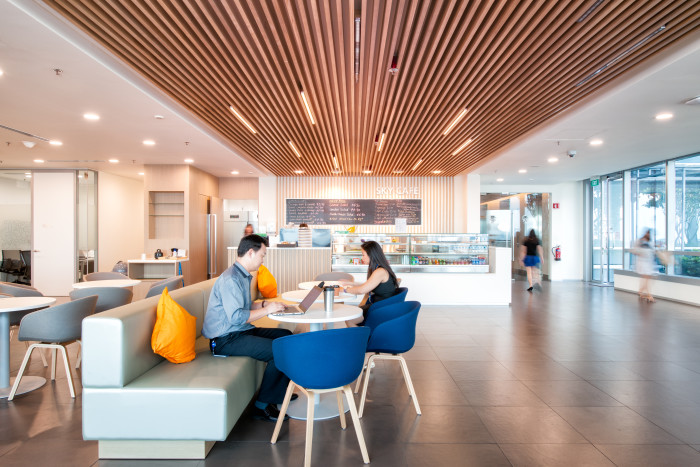 "An inspiring engaging work environment has a direct link to productivity. P&G people are our company's most important asset and we wanted to create a work environment that will motivate peak performance of our employees," Jones explains.
"We believe that an engaging atmosphere, culture, connectivity and flexibility are key to increasing overall productivity.
"This is why the P&G Singapore office features many amenities that we believe will help our employees enhance their creativity and increase productivity."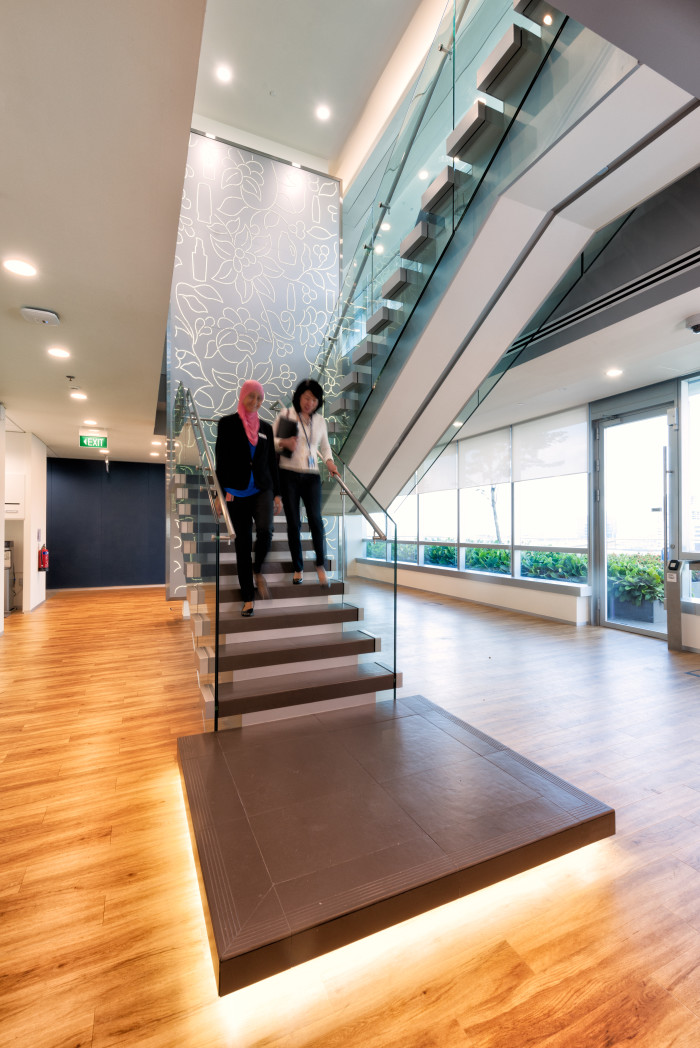 The company also believes that mobility and connectivity will help increase employee engagement. Hence, all six floors are fitted with 100% wireless internet coverage, meeting the needs of its mobile workforce. Video conference rooms also aid virtual collaboration.
"Overall, we are extremely proud to say that we have created a home for inspiration to inspire and harness creativity, while celebrating our unique Asian heritage that fosters teamwork and collaboration, and a space that unleashes the full potential of our people to enable stronger collaboration and greater value creation."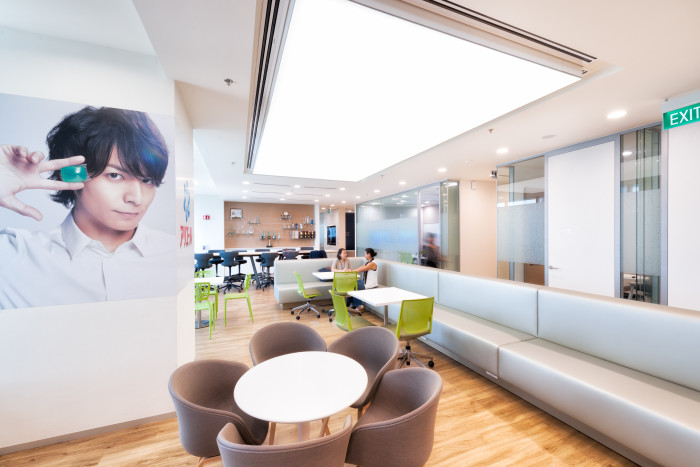 A piece of advice Jones has for other companies planning to redecorate their office is to involve employees during the process of planning and designing.
To create a P&G workspace to enable employees to work however and wherever they wanted, the company conducted an internal survey to find out what employees wanted and needed in their ideal workplace.
"We worked with a group of internal and external experts in design, engineering, and technology, among others, in order to design a work environment that maximises our employees' unique strengths and work styles."
Images: Supplied