After nearly half a year, Microsoft has revealed veteran insider Satya Nadella will take the reins once Steve Ballmer retires later this year.
Nadella, who has been with Microsoft for 22 years, will be the 39-year-old company's third ever CEO. He was previously the executive vice president of Microsoft's cloud and enterprise group, and said on the company website he is "honored and humbled" to succeed founder Bill Gates and Ballmer.
While many companies "aspire to change the world", he said Microsoft is one of the few that "have all the elements required: talent, resources and perseverance. Microsoft has proven that it has all three in abundance".
Microsoft's senior leadership team will see many changes this year. Aside from Ballmer's retirement, Gates said earlier this week he will be stepping down as the company's chairman to take on more advisory roles within the company.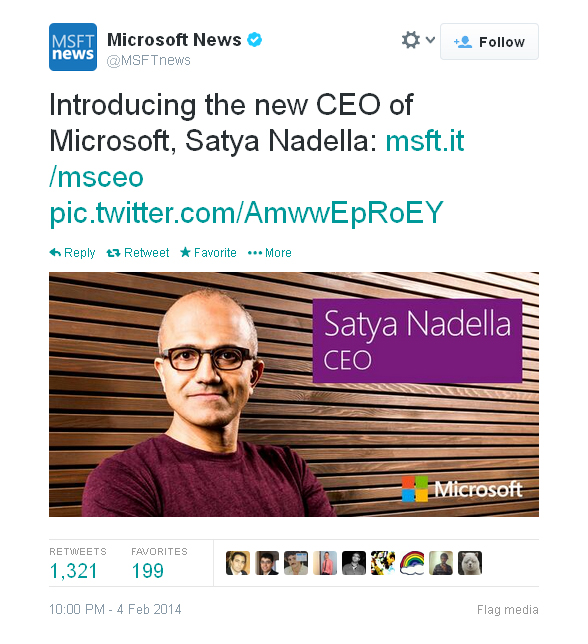 In a memo sent out to Microsoft employees after his appointment, Nadella said the company "must zero in" on how it can "uniquely contribute to the world".
"The opportunity ahead will require us to reimagine a lot of what we have done in the past for a mobile and cloud-first world, and do new things," he wrote in the memo, which was republished in full by VentureBeat.
He added the company will prioritise innovation moving forward, and said the "coevolution of software and new hardware form factors will intermediate and digitise".
"This will be made possible by an ever-growing network of connected devices, incredible computing capacity from the cloud, insights from big data, and intelligence from machine learning."