HR Vendors of the Year Awards is back again for its 5th year with a fascinating gala night to celebrate the best HR vendors in Hong Kong. Winning is both an affirmation of the exceptional quality of your work in the industry and among peers. Enter Awards now
Contact us now for more details.
Singapore Airlines has issued an apology for a Facebook and Twitter post sent out last week.
The airline had posted "Customers may wish to note that Singapore Airlines flights are not using Ukraine airspace" on its social media pages, drawing flak from netizens.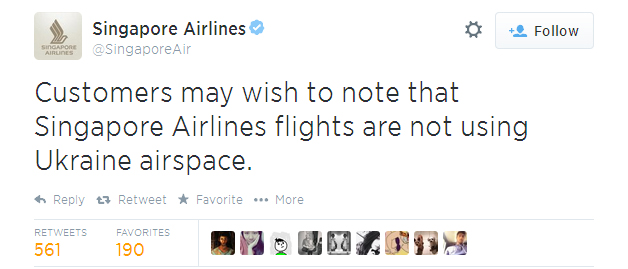 The posts went up hours after Malaysian Airlines MH17 was allegedly shot down in Eastern Ukraine, killing all 298 passengers and crew on board.
The public were quick to call the posts "classless", "inappropriate" and "insensitive". However, the company released an apology, adding the initial post "was in response to many requests from our customers who had asked for information about our flight routes for their upcoming flights with us".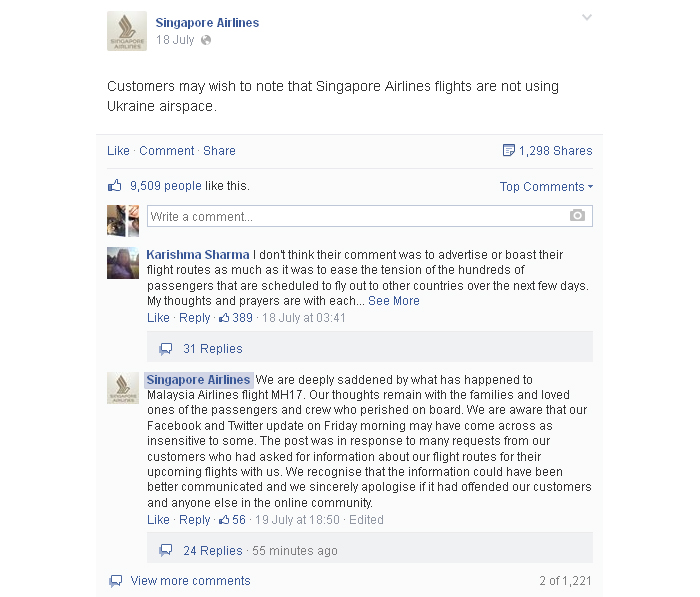 The statement read:
"We are deeply saddened by what has happened to Malaysia Airlines flight MH17. Our thoughts remain with the families and loved ones of the passengers and crew who perished on board. We are aware that our Facebook and Twitter update on Friday morning may have come across as insensitive to some. The post was in response to many requests from our customers who had asked for information about our flight routes for their upcoming flights with us. We recognise that the information could have been better communicated and we sincerely apologise if it had offended our customers and anyone else in the online community."
Image: Shutterstock