HR may have procedures in place to deal with an employee resignation, but what happens when the printer calls it quits?
One office found their printer's resignation letter, well, printed out, as the machine stepped down after 14 years of service.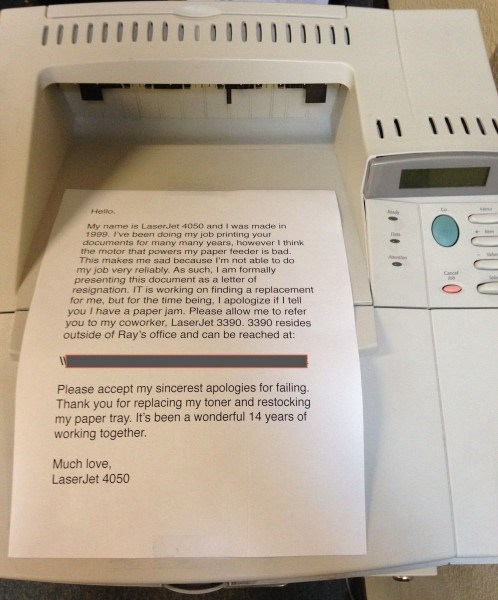 Source: cheezburger

Uncover and learn about complex HR innovation tools and strategies at Accelerate HR from Thailand's largest employers including Agoda, DKSH, Fonterra, FWD, Kasikornbank, Minor Food, Nissan Motor and more.
Happening in Bangkok on 26-27 November, early-bird tickets are still available.