"The Asia Recruitment Award is the oscars of the recruitment industry. A display of the best of the best!"
Start your entries preparation early.
Open to both in-house recruitment & talent acquisition teams and recruitment solution providers.
HR may have procedures in place to deal with an employee resignation, but what happens when the printer calls it quits?
One office found their printer's resignation letter, well, printed out, as the machine stepped down after 14 years of service.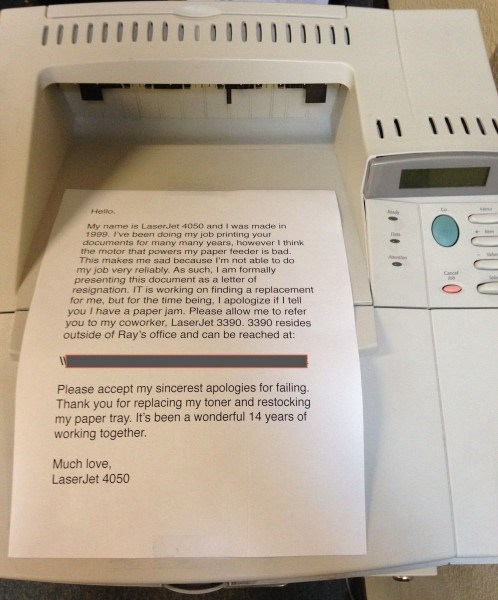 Source: cheezburger