Brightly coloured and with a fun vibe, Spotify's Asia headquarters in Singapore is designed to reflect the company culture and shared values of its employees (aka "Spotifiers").
As a global company, the music streaming service tries to instil the same values in its staff all over the world, and as such, its offices are designed to reflect the company purpose of "play everywhere", says Sunita Kaur, managing director (Asia) for Spotify.
"As we constantly work to provide 'the perfect music for every moment' to music fans all over the world, we want to have fun together so the journey becomes even more enjoyable," she says.
The company also has four value mantras to describe how it does things the Spotify way – "Think it. Build it. Ship it. Tweak it"; "Give it everything you've got"; "Play fair" and "Go big or go home".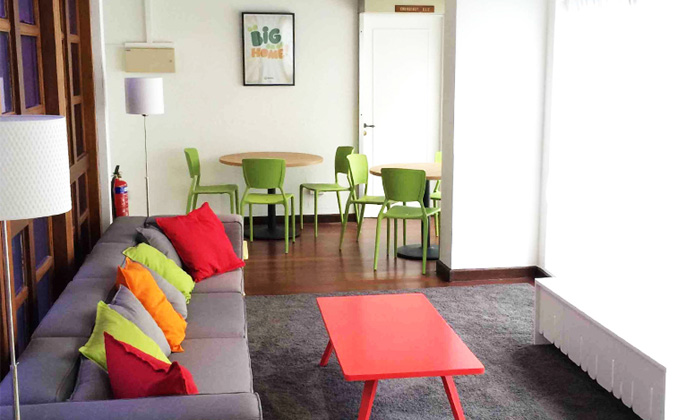 "As our employees count among our biggest fans, working at Spotify goes beyond being a job – it's a lifestyle," she says.
"We are used to giving it everything we've got, and we want people that join our team to do the same. We're looking for people who are passionate, collaborative and add that little extra into everything they do."
Thanks to the company's interior design and facilities team, all Spotify offices worldwide share the same look and feel, with chill-out areas, conference rooms, pantries and bean bags.
"Our adjustable standing desks are a big hit with Spotifiers who like to stay active at work."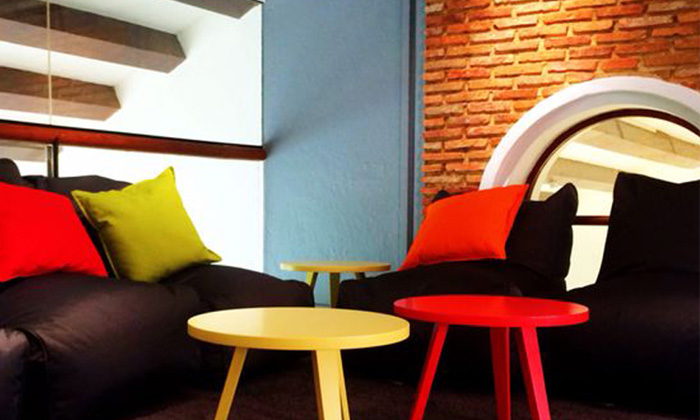 And what's a day in the Spotify office without music?
"Someone's always got a playlist or two streamed via Spotify Connect, which allows for seamless integration with home entertainment devices such as in-room speakers," she says.
"We have several Spotify Connect devices in the office, which not only allows us to turn up the volume when we want to party, but allows us to share and discover new music on a daily basis."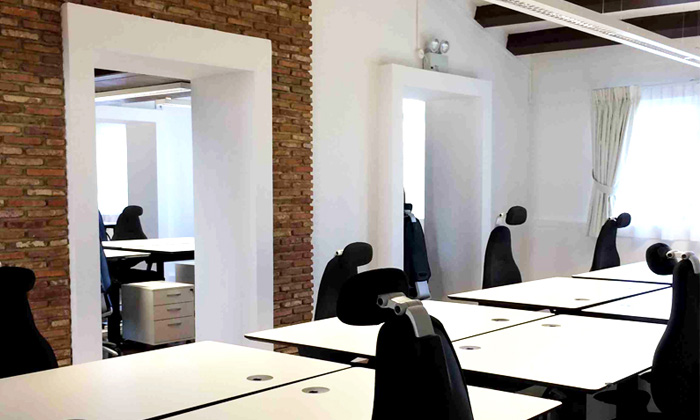 The design and vibe of the office aims to stay true to the company's brand purposes and values, which is something many offices would benefit from considering, she adds.
"When other companies think about redecorating, it would be helpful to think about how their own brand values and purpose can be brought to life through their office interiors. This would help them create a workplace and foster a culture that resonates with their employees."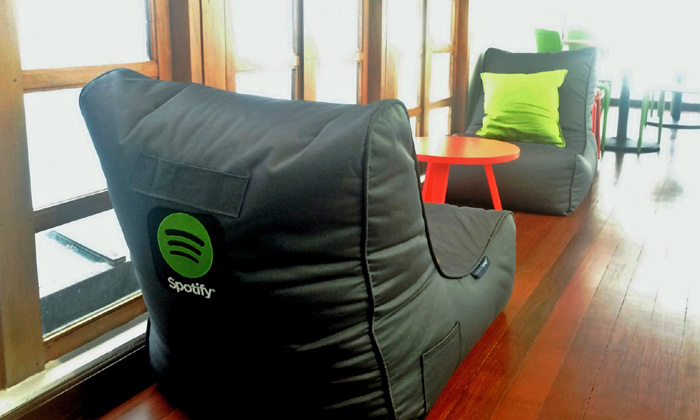 Images: Supplied