We understand there are days when you're just not up for work, yet you aren't actually sick enough to warrant a doctor's note for an MC.
While the rest of us would suck it up and head to the office, there are those out there who go the extra mile to get out of work.
The letter below was posted on Reddit by a user who said: "A friend of mine faked a doctor's note at our job. This is my boss's response."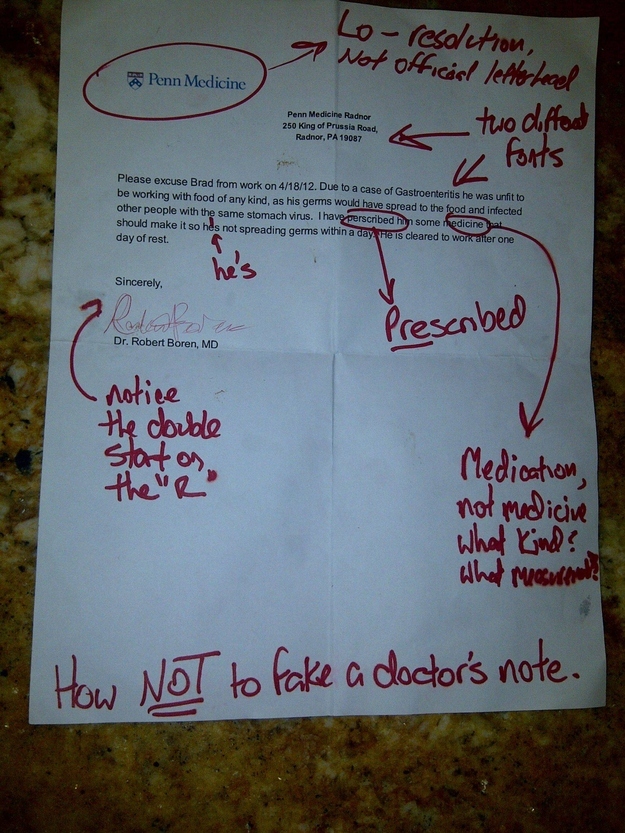 Source: imgur
How would you have reacted if one of your employees sent this to you?