Mark your calendars as the crowd's favourite candidate and employee experience conference, Talent Experience Forum is back!
Happening only in KL, Malaysia on 5 November. Register your seat early because you will be hearing top insights from C-suite and senior HR leaders from Dell, Digi, GoCar, IPG Mediabrands, Nestle, Tesco, Unilever and more.
Hong Kong is the world's ninth-most expensive location for expatriates, according to the latest cost of living survey published by ECA International.
Hong Kong has risen two places on the list and is back in the top ten after dropping out in the 2016 survey.  The city is now the second-most expensive location in the Asia-Pacific region after Tokyo, Japan.
Over the past five years, Hong Kong has risen steadily up the global rankings to become one of the most expensive locations for international employees to live and work in.  "Faster rates of price increases in Hong Kong combined with a strengthening of the dollar against the yen both contributed to Hong Kong leapfrogging many of the Japanese locations that were ranked above it last year." said Lee Quane, regional director – Asia, ECA International.
The surveys compare a basket of like-for-like consumer goods and services commonly purchased by assignees in 262 locations worldwide.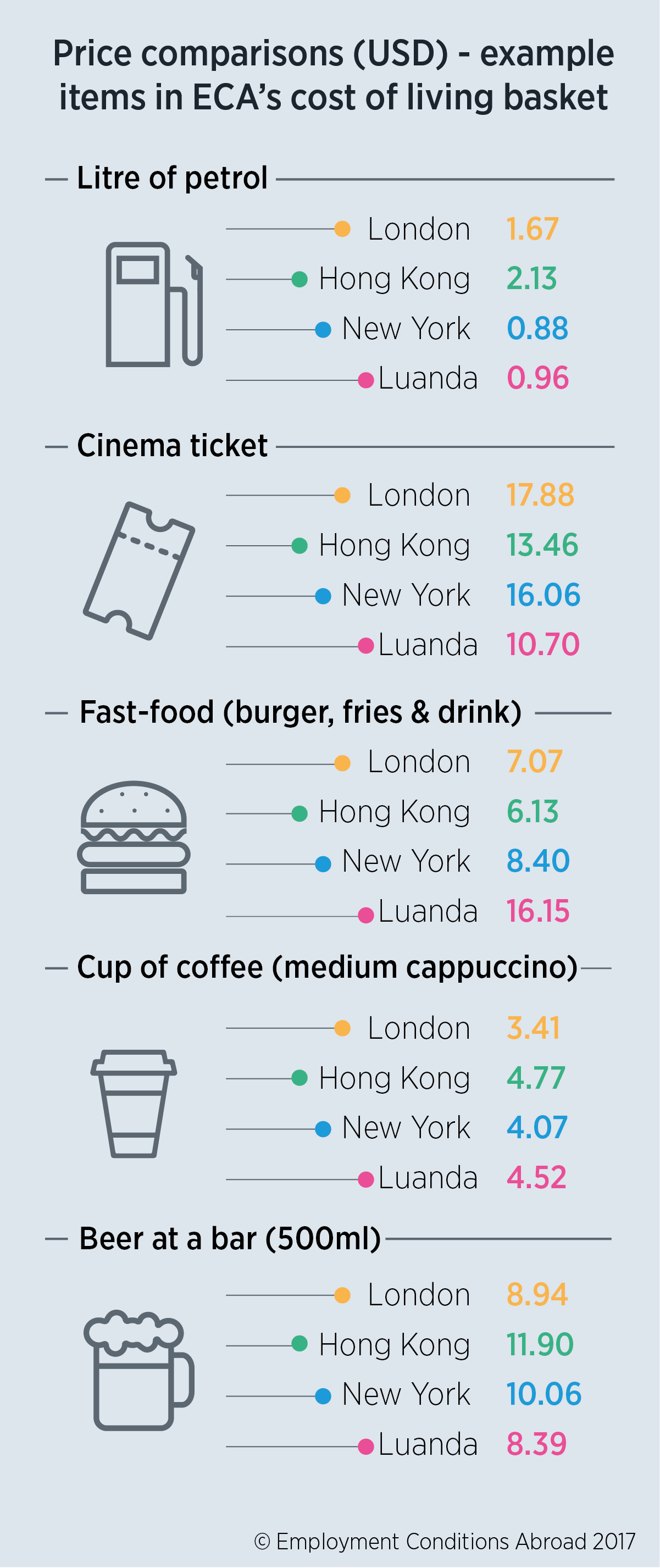 In Asia Pacific, Taiwanese cities continue to rise through the rankings with Taipei and Kaohsiung 33rd and 45th respectively. This is a dramatic rise when compared with five years ago when Taipei was ranked 66th most expensive location and Kaohsiung not even in the top 100.
Singapore has fallen in the rankings and is now the 21st most expensive city surveyed. This is the first time since 2014 that Singapore has not featured in the top 20.
Asia is also home to some of the cheapest locations in the ranking table, with Ulaanbaatar claiming the status as Asia's cheapest location. "This highlights the curiosity of managing the movement of people in Asia for many companies and their HR departments," added Quane. "Asia is home to some of the world's most expensive locations as well its cheapest. This level of variety is only matched in Africa which is home to both the world's most expensive location and its cheapest."
ALSO READ:  Singapore and Hong Kong lead Asia in attracting talent

Uncover and learn about complex HR innovation tools and strategies at Accelerate HR from Thailand's largest employers including Agoda, DKSH, Fonterra, FWD, Kasikornbank, Minor Food, Nissan Motor and more.
Happening in Bangkok on 26-27 November, early-bird tickets are still available.