To commemorate this occasion, we took some inspiration from leaders across industries in Singapore to shine a light on their favourite ways to show appreciation to their teams.
In this exclusive, we speak to eight industry practitioners to find out why written notes still rule, chocolates and ice cream are unbeatable, and a simple thank-you still gets the votes.
Angelina Chua, First Vice President, Group HR / Head of Human Resource, Yeo Hiap Seng
Our team members are our celebrities. They are regularly featured in our corporate videos and marketing campaigns. Their birthdays are celebrated with cake vouchers and a day off for them to spend their special day with their loved ones. It's all about lifting and celebrating the lives of our team members together.
---
Lai Pee Ping, HR General Manager. Toyota Tsusho Asia Pacific
Different strokes work for different people. Generally, I find points 2 and 3 work most of the time.
Send a written note through social media (e.g. via the group chat in WhatsApp/ Facebook, etc.)
Grant one of their wishes (e.g. business trip/a project which they want to have exposure to)
Give them surprises (a token of appreciation, e.g. getting their favourite meals/drink, etc.)
---
Yong Yong Ng, Global Mobility Director APAC, Publicis Groupe
Chocolate, ice cream and coffee. After that, they need to exercise to work it off, and the endorphins will make them feel really good about themselves.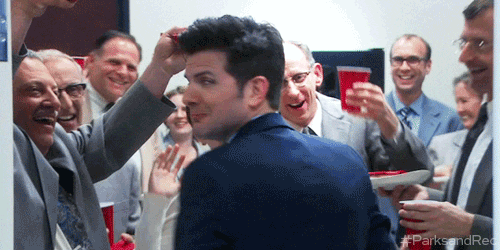 ---
Vicki Da' Costa, Human Resources Manager, Global Navigation Solutions
Employee appreciation, to me, is as simple as verbally acknowledging a job well done, because who doesn't like hearing that? Allowing them to get off work early or even buying them coffee are other ways to say thank you!
---
Carolynn Ang, Head of Human Resources APAC, CenturyLink
It is really important that our employees celebrate and have fun! Through our 'Celebrate CenturyLink' platform, a recognition and accolade portal, I am able to show my gratitude by giving points to my colleagues and in turn, they are able to use these points to exchange for gifts.
I love to surprise and thank my colleagues in person, at the town hall and the intranet by showcasing their efforts and good work.
---
Arthur Lau, Head, Human Resource, HR & Administration, Asia South, Borouge
I consider my ability to develop my staff to perform their best is one of my favourite ways of showing hearty appreciation and encouragement. I also believe in giving them incentives to work such as the 'Star' and 'Accomplishment' recognition awards and monetary rewards.
Lastly, I strive towards bringing positive energy, high morale and cultivating a culture of excellence in my cohesive team.
---
Lucy Tan, Chief Human Resource Officer, NatSteel Holdings
In NatSteel, we show appreciation via rewards & recognition. We recognise employees through communication platforms, photos with the CEO during the CEO's award, and by presenting them with a plaque.
We also have spot awards to recognise safety champions and more; quarterly awards, for instance for employee excellence, peer-to-peer recognition; and biannual awards for safety innovation, digitisation and more. The different awards come with different monetary rewards.
On a more personal front, appreciation is shown through team lunches, one-on-one lunches, cooking lunch or desserts for the team, presenting them with chocolates, and organising a year-end team outing to Malaysia.
---
Aditi Sharma Kalra, Regional Editor, Human Resources
As a manager, I always believe that it is not our employees who work for us but rather we work for them. We work hard to empower them, grow them and equip them with resources and knowledge – the biggest reward for us when they achieve great things, truly a milestone to celebrate.
From the honest thank-yous and team lunches; to constantly sharing their wins with other managers and peers; and company-wide recognition at the monthly meetings through the extra-miler awards, there are plenty of ways to recognise our talented staff members!