Ever tried fighting that 4pm slump every afternoon at the office? Or the anxiety that takes over your mind on Sunday night thinking about the workload in store for you on Monday morning?
Martin Luenendonk, CEO and Co-Founder of Cleverism.com put together an actionable guide on how to overcome the office blues and uplift your spirits. Below we have adapted some of his ideas.
[Protip: You can bookmark this page and keep it as a reference for those gloomy days!]
1. Watch a funny video
Are you a fan of cartoons or plain old comedy? Take a break and enjoy a quick dose of humour from classics such as Tom & Jerry, The Simpsons, South Park and Dexter's Laboratory. You can check out some more here, and in the meantime, here's a start:
[embed]
/embed]
2. Look at older photos of yourself and your colleagues
A research showed that looking at old Facebook photos can improve your mood, citing that the memories will bring you joy. Make it a team activity at work by pulling together photos from your previous holiday parties and laughing over the ridiculous outfits.
Bonus: Here's a Lighthouse team photo from our Christmas party: 3. Be grateful
There are very many reasons why you should be grateful. Do you have too much work? Someone else graduated and has been searching for a job for more than five years, with no success.
Are you earning less than you wanted? Someone else is hoping to just get dinner after days of hunger. Are you down with a flu? Someone else is in a coma.
Take a moment to be grateful for what you have, and count the things you love about your job.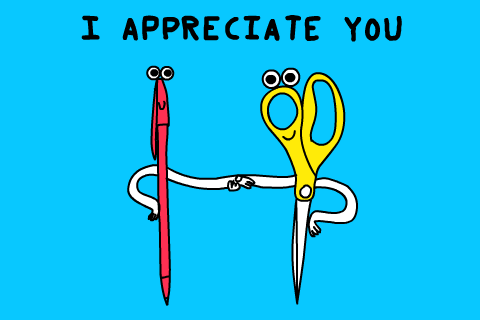 4. Listen to music
Music is therapeutic. Whatever genre you prefer, listening to music will uplift your moods. Achievements are also celebrated with music and dance. One of the things to try at work is to have the radio playing softly in the background just to have some tunes for everyone to hum along to while working.
Check out the 7 best office music playlists for productivity.
5. Compliment someone
Giving compliments is a great way of making yourself happier. When you focus on someone else, whatever is bugging you loses its power over you. This makes it easier to handle it later as you approach it with a fresh mind.
Apart from the possibility of receiving a compliment in return, the smile you put on someone's face will make you happy with yourself.
ALSO READ: Employees love to feel appreciated
6. Decorate your workspace
Look around and see what you can do about your workspace. Do you have some space on your desk? Why not buy a unique desktop calendar for the office? Or include some plants around or stick up inspirational or funny quotes on the wall, or your favourite Star Wars character figurines to fiddle with.
When your workspace looks unique and beautiful, you are more likely to experience happiness. So, as much as possible, make your office space personalised and inspirational.
7. Take a walk
The four corners of your office can easily get boring. The moment you step out and smell some fresh air, things change. Just head out to the rooftop or the nearest hawker centre to enjoy the views, check out the traffic situation, or simply feel more energised.
8. Give yourself a challenge
Can you split your job into parts and challenge yourself to finish individual parts in 10 minutes? Go ahead! With that success, take on the other smaller part and soon, the whole job will be finished. You thought the task would take you more than an hour? Congratulations, you did it in 30 minutes.
9. Avoid complaining
Complaining may seem like a natural response to stressful situations, though it's not. Complaining is more of a choice response. You knowingly decide to react instead of responding. And after doing it often enough, your mind becomes trained so that this is your preferred response.
The good news is that you can stop complaining. Watch the below video for tips on how to stop complaining.
10. Change your routine
If you feel like you're still unable to overcome the slump at work, then change your workflow. You can also change your schedules, as long as you don't interfere with other people's jobs. To achieve happiness, leave things open and don't stick to only one way of doing things.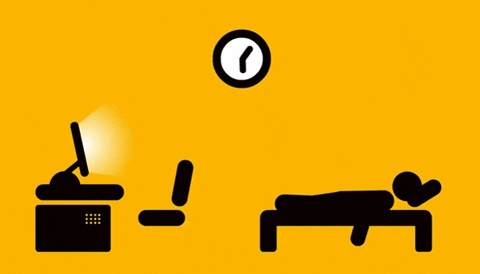 Follow us on Telegram and on Instagram @humanresourcesonline for all the latest HR and manpower news from around the region!