Contiki, international coach tour company, has released its global travel survey that showed travellers are 14% more likely to look for new opportunities to develop their skills and knowledge. On that note, it said: "Travel creates a sense of belief in yourself and what you can achieve."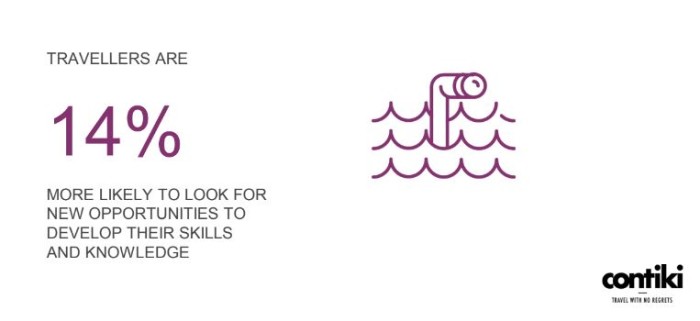 The survey also revealed that travellers are 25% more likely to set goals for themselves – and regularly achieve them. In fact, three-quarters (75%) of travellers indicated that they are more confident because of travel and perform well on different types of tasks. More importantly, travellers are also 43% more likely to be satisfied with their employment opportunities.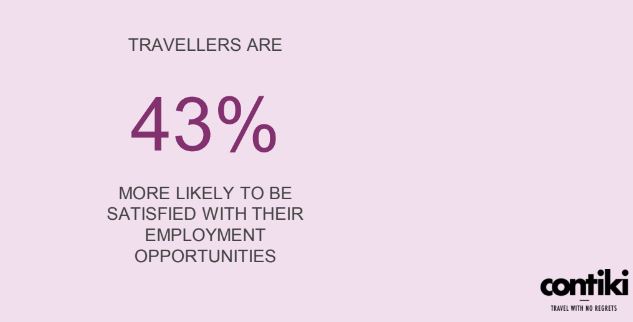 Meanwhile, the survey also revealed that travellers are 9% more likely to highly value original thinking. Not only that, they are 7% more likely to think outside the box – allowing for original ideas and innovative solutions. And when it comes to working with others, travellers have been cited to be 7% more likely to accept that some people have different beliefs than their own.
The survey was done in partnership with Fan Data Analytics to survey 3,000 18-35 year olds, breaking the pool into two groups of travellers and non-travellers.
Lead Photo / Contiki
Infographics / Contiki
For the 5th consecutive year, HR Distinction awards will again honour the very best in the HR industry. Winning is both an affirmation of the exceptional quality of your work in the industry and among peers. Book your gala dinner table now
Contact us now for more details.