It's no secret companies look beyond monetary benefits to retain talent and inch ahead of the competition.
In Singapore, several organisations are providing employees with benefits we could once only dream of. Here are some of our favourites:
Facebook's snack bar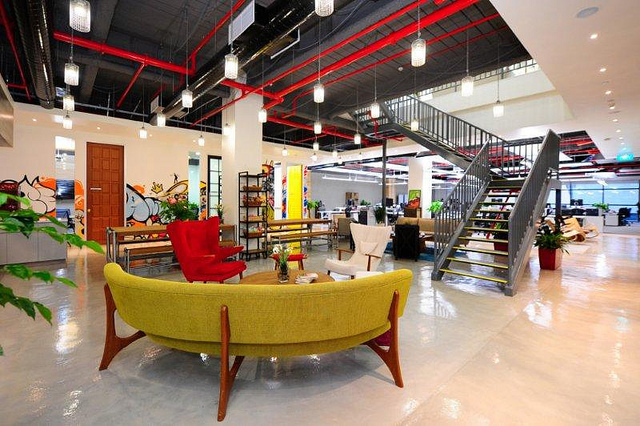 Facebook Singapore's office boasts an impressive pantry (which includes a quirky dining area) with free-for-all refrigerated drinks, and a snack stash that would be the envy of any office. On our last visit to the Cecil Street office, we saw cereal, cookies, biscuits and everything in between. We imagine Facebook's employees are constantly spoilt for choice when it comes to picking a mid-afternoon bite.
Landor knows first impressions count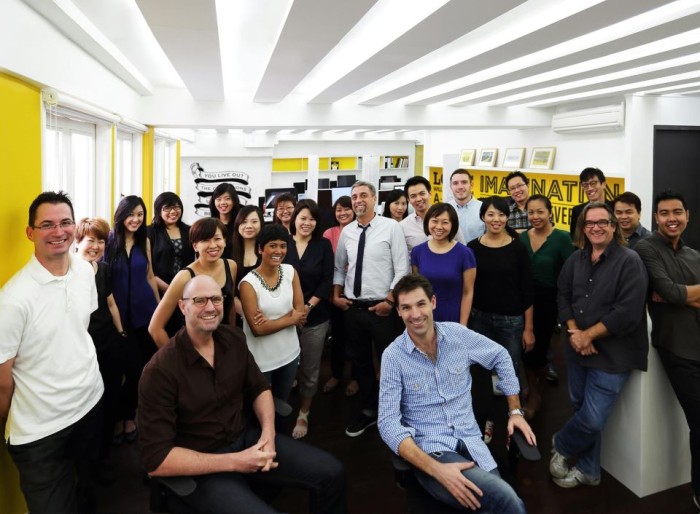 Source: Facebook
The first day of work may be stressful for a lot of people, but not for new Landor employees, thanks to a car service which ferries them to the office and home again.
On top of that, first-day employees are also welcomed with a lunch hosted by their mentor and then spend an hour in the afternoon at the spa down the road for a massage or facial. Not bad at all!
Royal Plaza on Scott's luxury lounge

The hospitality industry can be a grueling one, with the long hours and demanding guests. The leaders at Royal Plaza on Scotts recognise this, and offers employees a place to rest in the form of a pretty dressed up staff lounge.
The hotel's Chillax Lounge includes a mini theatre, a small library where employees can read, spaces to surf the internet and a live aquarium.
Yahoo doesn't mind office pranks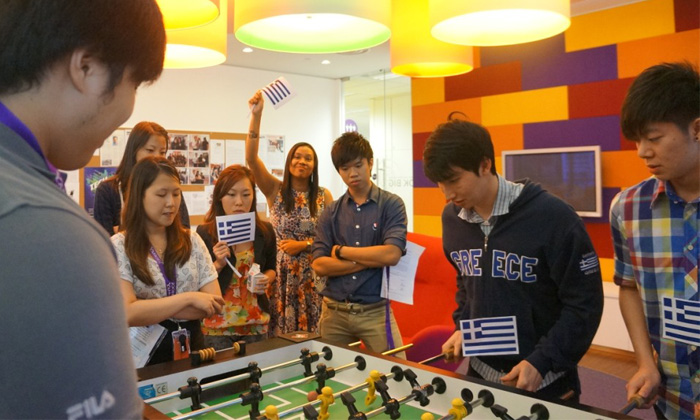 In fact, they're encouraged. "A fun, relaxed environment makes for an engaging office space. It becomes the perfect breeding ground for these ideas," Jessie Lim, human resource director for Yahoo Southeast Asia and India, said.
Wondering what some of the best pranks local Yahoo employees have pulled off? Once, while an employee was on vacation, his entire desk was moved to the pantry, while another "victim" had the pleasure of returning to a workspace covered in fake cobwebs.
Chope lets you bring your best friend to work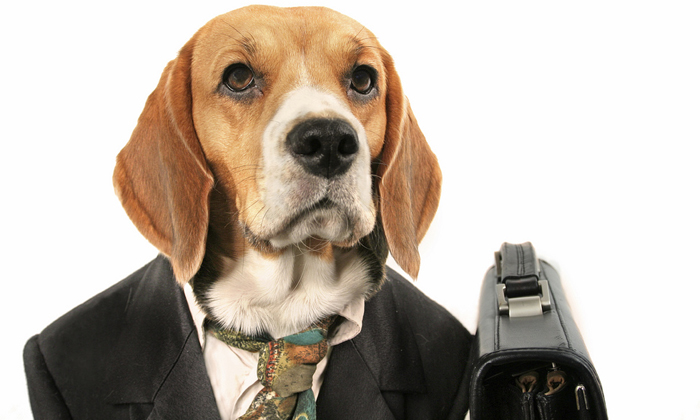 AsiaOne reported Annie Lee, the company's head of marketing, brings her dog to work every Monday. Chope has an "open-dog policy", allowing employees to bring their furry friend to the office for a bit of moral support.
Here are more cool perks from companies around the world:
Expensify allows you to work from the beach…
…For a whole month! David Barrett, the company's founder and CEO, takes the whole company to an off-site location to work for a month, which has included trips to Thailand, Mexico, India, Turkey, the Philippines, and Vietnam.
"It gives you the time to really think long-term about the business. It creates tight, uncomfortable, sweaty experiences where tempers run high and it brings lurking problems to the surface – problems that might have otherwise been allowed to seethe forever in the office," he said.
Google doesn't quite believe in 'til death do we part'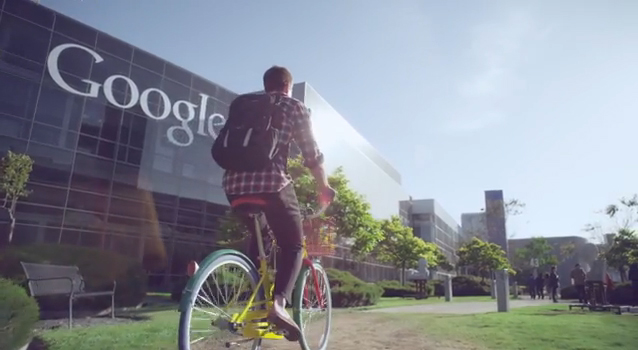 Source: YouTube
At Google, spouses of employees who have passed continue to receive half their monthly salary for a year. Forbes reported the late employee's stocks will also be vested and children will receive an additional US$1,000 (S$1,275) monthly until they reach 19 or 23 for full-time students.
General Mills thanks you for joining the company with a three-week break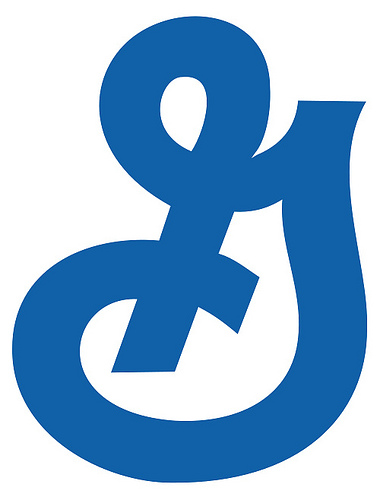 Source: Wikipedia
New employees at General Mills are immediately eligible for three weeks of vacation each year, and the best part is, it increases the longer you stay with the company. Other benefits the company offers its staff are medical and dental benefits from day one, domestic partner coverage and life, auto and home insurance.