Less than a month to Learning & Development Asia. Speakers from Axiata, BHP Billiton Shared Services, Fave, HRDF, Samsung confirmed to speak with more than 120 attendees.
The region's largest conference for HR and L&D practitioners - you don't want to miss it.
Last few seats available, you don't want to miss it. Register now.
In an annual Roffey Park survey, close to 1,400 managers across Singapore, Hong Kong and China were asked to rate their line leaders – and at least one in every four respondents said their leaders are ineffective at connecting with them on a personal and emotional level.
Clearly, there is no dearth of ineffective managers, just as good managers are a rarity. So how can you know if your team member has the potential to make the grade?
Apart from your organisational succession planning and career development processes, here's a handy set of graphics from Davitt Corporate Partners to assess if your staffer to ready for the step up the career ladder into management.
Four questions your staffer needs to answer to assess managerial-readiness:
Do you really want to manage and lead others?
Do you prefer to collaborate or work solo?
Do you like to teach or coach?
How do you manage conflict?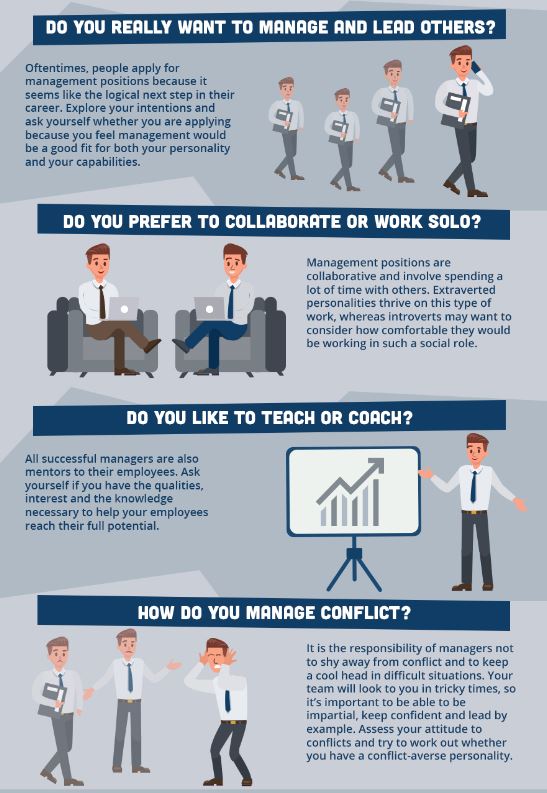 Five steps your team member must take to prepare themselves:
Build a great track record
Volunteer to lead
Make sure decision-makers know who they are
Let it be known they want to grow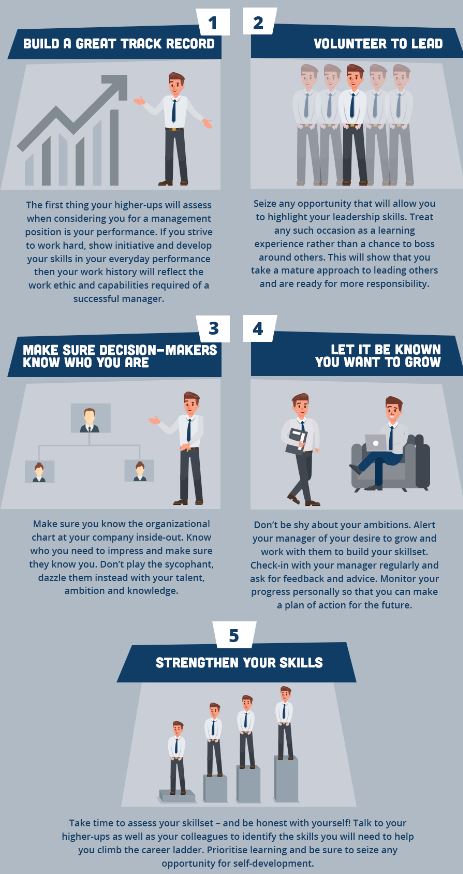 Finally, the checklist of 10 things that make a good manager:
Actively listens to their team
Is honest
Communicates openly
Is approachable
Is fair or impartial
Trusts their team
Is understanding
Is knowledgeable
Helps their team
Recognises their team's achievements
Photos / Provided