Recruitment firm Links International's latest salary report anticipates that salaries for human resources and administration positions will increase slightly between 3% and 6% (Hong Kong salary inflation benchmark at 4%), where candidates from the banking and finance sectors are still seeing the highest increases (15% to 20%) when moving to a new role.
According to the report, in 2018, an HR director in Hong Kong with 10 to 15 years experience can expect to earn a monthly salary of over HK$100, 000 while an HR manager with six to 10 years of experience can expect between HK$40, 000 and HK$85, 000 a month.
In terms of year-end bonus, the range has remained stagnant at 1.5 to 2.5 months of base pay, depending on experience level and company performance.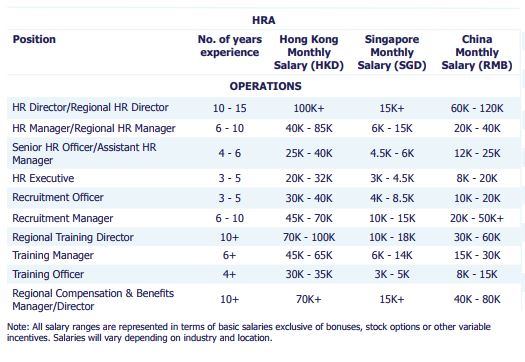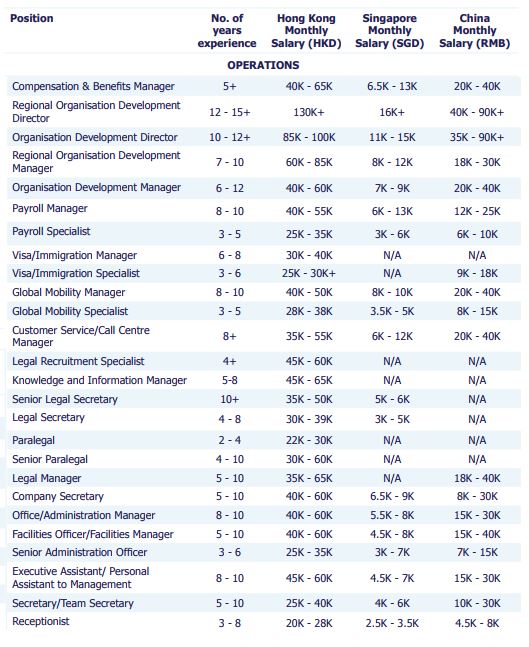 HR positions in the banking and finances industries are some of the most difficult positions to fill with 73% of employers reporting difficulty finding entry to middle-level HR professionals.

Although hiring sentiment has improved, pressure remains on HR professionals to fulfil numerous roles who have in the last year taken on a greater workload. Turnover slightly decreased in 2017, as HR and most employers focused heavily on staff retention from the previous year.
Experienced and high calibre professionals continue to be in high demand. The focus on staff retention and development means there has been a demand for L&D, but also HR Analytics professionals, as more organisations look to incorporate the use of analytics in career frameworks and staff development.
Many multi-national companies are focusing on creating an employer value proposition, which includes a positive culture, rewarding career opportunities and competitive remuneration packages to retain high performers.
Work-life balance remains low as in an incentive for most Hong Kong employees. However, compensation benefits, performance-based incentives and career development schemes are key considerations for candidates when planning their next career move.
Meanwhile, workers in China have surpassed those in Hong Kong in terms of leave entitlement. According to the report, 53% of workers in China enjoy between 15 and 20 days of leave a year compared with just 45% in Hong Kong. And 13% of workers in China are allocated 21-24 days of annual leave but just 11% in Hong Kong receive the same.
Workers in Singapore enjoy the best work-life balance with 32% of employees receiving over 20 days of holiday a year.


In general, almost a quarter (24%) of Hong Kong employees can expect a salary increase of between 0-3%  behind its counterparts in Singapore (32%) and China (27%).  While 39% can expect an increase of between 3 and 6%.

Infographics/ Links International
ALSO READ: Are you underpaid? Hong Kong salary checklist 2018