"The Asia Recruitment Award is the oscars of the recruitment industry. A display of the best of the best!"
Start your entries preparation early.
Open to both in-house recruitment & talent acquisition teams and recruitment solution providers.
Benefits play a massive role in attracting and retaining talent. Yet most employers admit according to CTgoodhobs latest benefit survey 2018 that they allocate a small number of resources to employee benefit policies and take a wait-and-see approach when it comes to adjusting the policies. Meanwhile, the majority of employees surveyed are planning to change jobs.
The survey spoke to 260 employers across at least 33 industries in Hong Kong and 1,520 employees.
Over half of employers surveyed spent less than 5% of operating expenses on employee benefits, with no plans to offer extra holidays and allowances in the next three years.
60% of employees polled hope to have a paid day off to celebrate their birthday.
The majority of employers surveyed said increasing benefit costs are the biggest challenge they are facing.
The majority of employers (67%) admitted that there is room for improvement when they were asked to assess employees' satisfaction with their benefits policies. Only 28% of employers believe that their policies can meet the needs of most employees.
Over 70% of employees polled are planning to change jobs.
Find a more detailed breakdown of existing benefits provided by most employers and how they stack up to employees expectations.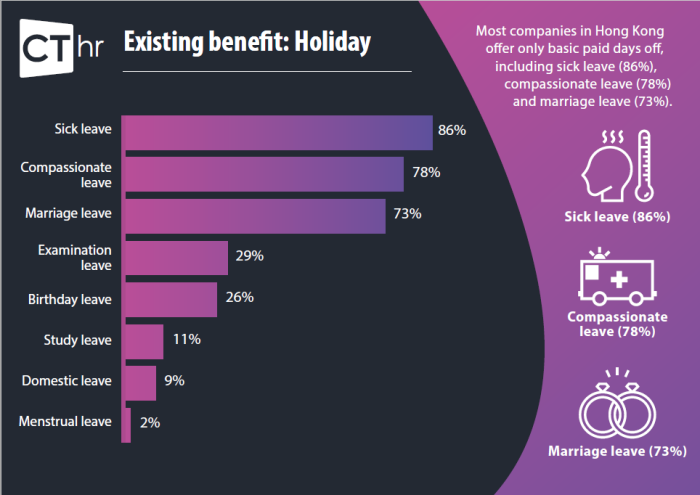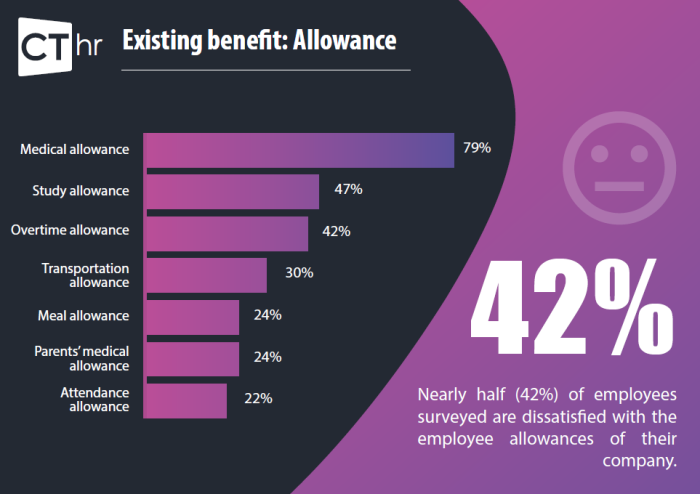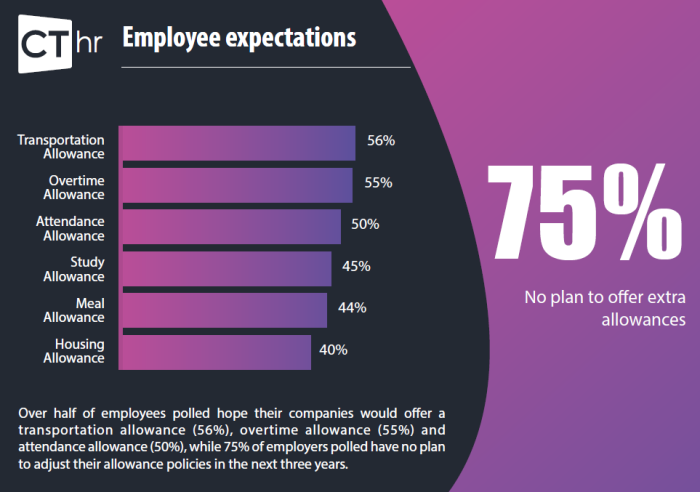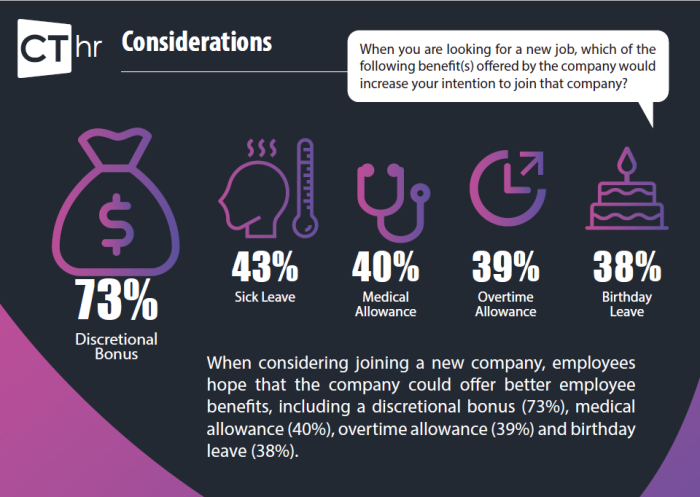 HR Vendors of the Year Awards is back again for its 5th year with a fascinating gala night to celebrate the best HR vendors in Hong Kong. Winning is both an affirmation of the exceptional quality of your work in the industry and among peers. Enter Awards now
Contact us now for more details.