"Hiring in 2018 will continue to focus on talent management, HR transformation and strategic HR business partner roles. We expect that firms will focus on adding new headcount in specialist areas including diversity, inclusion and employee relations," according to recruitment firm Michael Page's Hong Kong salary benchmark 2018 report.
The annual report analyses key trends in recruitment, employment and salaries across all sectors from digital to human resources. According to the results; banking, legal, retail and FMCG are the industries that demand human resources practitioners the most in the coming year. Furthermore, HR professionals can expect an 11-15% increase in salary when changing jobs in 2018.

An HR manager with 5-10 years experience can expect to make an average of  HK$750, 000 per annum in 2018 says the report. While an HR director with over ten years experience can expect an average annual salary of HK$1.2 million and a maximum of HK$1.4 million.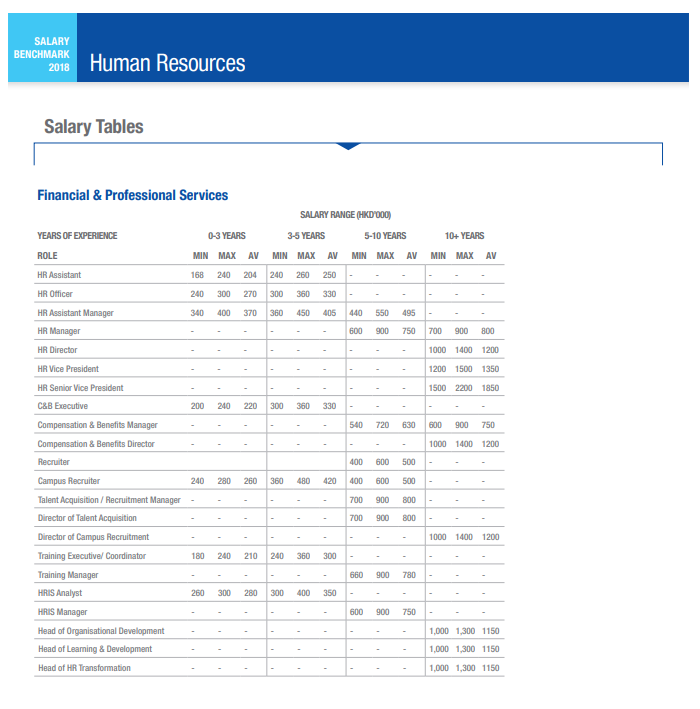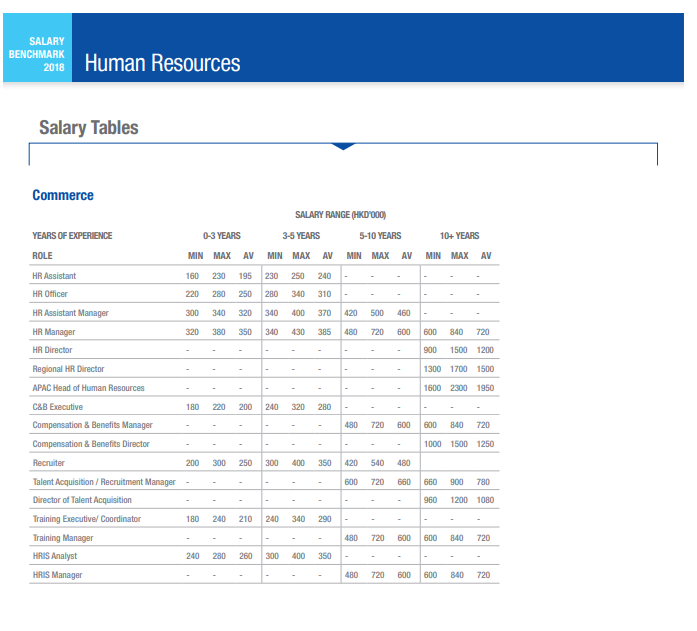 ALSO READ Are you underpaid? Hong Kong salary checklist 2018