For the 5th consecutive year, HR Distinction awards will again honour the very best in the HR industry. Winning is both an affirmation of the exceptional quality of your work in the industry and among peers. Book your gala dinner table now
Contact us now for more details.
Tech giants often feature on lists of employees' most ideal companies to work for, but sometimes, even the best aren't great at everything they do.
Yahoo has decided to follow Google and LinkedIn's moves to reveal their diversity numbers, and the results aren't any better.
[ALSO READ: LinkedIn not happy with its own workforce diversity statistics]
Similar to Google's employee breakdown, most of Yahoo's workforce is white and male.
"Overall, our goal at Yahoo is to create a workplace culture that attracts and retains all talents, regardless of background, and to help our people grow to their full potential," Jacqueline Reses, Yahoo's chief development officer, wrote on the company's Tumblr page.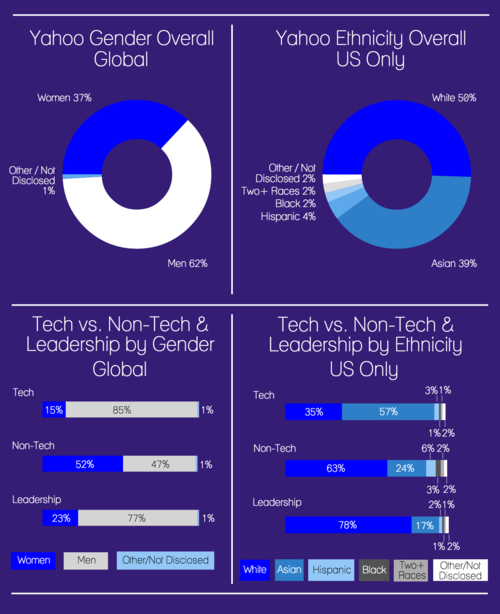 She added Yahoo is committed to "attracting, developing and retaining a diverse workforce", and that the organisation needed a team which understood and reflected it's diverse user base.
"These statistics are only a part of the story – Yahoo works to ensure that our existing employees feel welcome and supported during their time at the company," Reses said.
"We have a wide range of Employee Resource Groups that serve people of diverse backgrounds and are highly engaged in their respective communities."
Image: Shutterstock