Mark your calendars as the crowd's favourite candidate and employee experience conference, Talent Experience Forum is back!
Happening only in KL, Malaysia on 5 November. Register your seat because you will be hearing top insights from C-suite and senior HR leaders from Dell, Digi, GoCar, IPG Mediabrands, Nestle, Tesco, Unilever and more.
Sometimes it's hard to speed up at work. You have to find the right balance between delivering quality work and doing so quickly, and it can be difficult when it seems like your best isn't good enough.
That's exactly what Nicole Hallberg experienced. An employee at a small employment service firm in the US, her boss was unhappy with the amount of time she spent dealing with clients. While she was giving it her best, her co-worker, friend, and supervisor was getting things done faster.
In a Twitter thread that has received large amounts of attention, the co-worker in question Martin R. Schneider revealed the sad solution to Hallberg's problems: a different email signature.
So here's a little story of the time @nickyknacks taught me how impossible it is for professional women to get the respect they deserve:

— Martin R. Schneider (@SchneidRemarks) 9 March 2017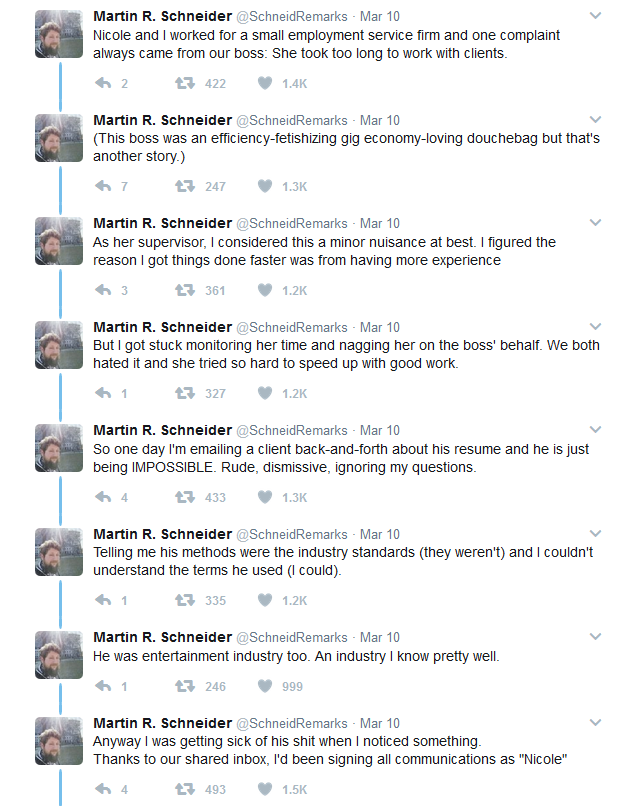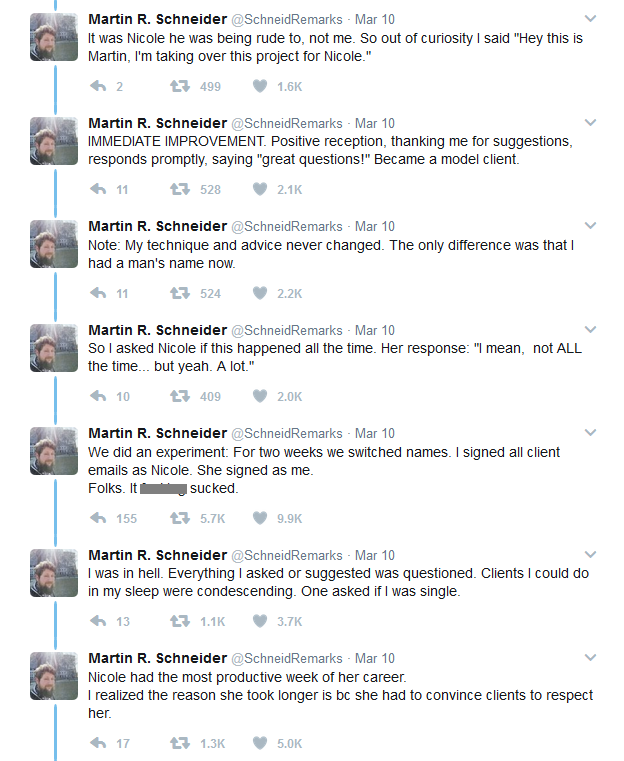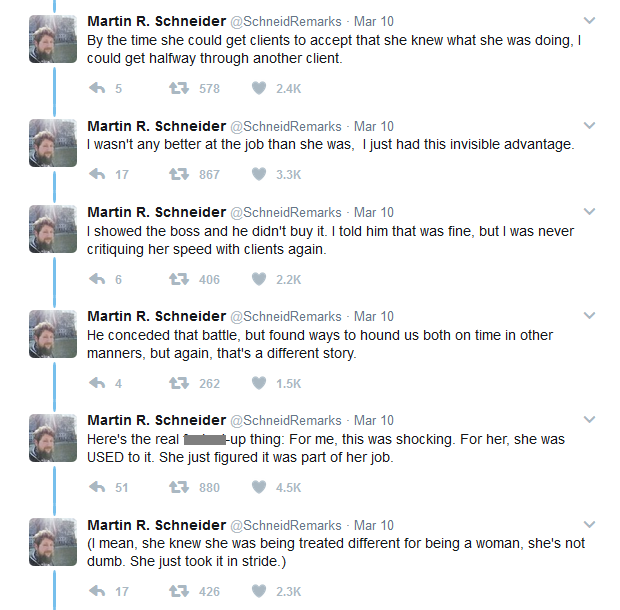 Of course pretending to be a man at work isn't actually a solution to anything. Instead of immediately changing your email signature, use this story as a reminder that unconscious bias can persist even after the hiring process and help your boss and co-workers realise the same.
ALSO READ: 4 pointers on getting gender diversity right
Lead image / iStock | Images / Martin R. Schneider Twitter
HR Vendors of the Year Awards is back again for its 5th year with a fascinating gala night to celebrate the best HR vendors in Hong Kong. Winning is both an affirmation of the exceptional quality of your work in the industry and among peers. Enter Awards now
Contact us now for more details.