As HR continues evolving into a more strategic business partner, there has been a high demand from the industry to procure and utilise a unified talent management suite of capabilities.
Organisations are looking to have these capabilities integrated into a single user interface, as businesses centralise the HR and talent function across the various markets they operate in.
Another big challenge plaguing many HR leaders is the fact they do not have all the information on hand, and are often making decisions based on an incomplete picture.
"IBM is unique in that we bring together all these various threads into a cohesive solution that allows business to report across all these traits within the business and identify patterns in this data that would otherwise be unavailable or hidden," Nick Timpson, strategic account director at Kenexa, an IBM company, said.
Leaders then have the challenge of centralising this process with geographically diverse divisions within the business, especially where HR roles are managed locally and autonomously.
"The drives for this are for businesses to think of smarter ways of ensuring they are maximising their workforce, to ensure that they have the best people in the most appropriate roles to optimise their ROI and to be able to use this knowledge and insight to be acquire new talent for their business which is most closely aligned to their goals, vision and culture," he said.
However, Timpson said this shift is irreversible as both HR and L&D departments are steadily working closer together with customers to ensure there is a joined up approach to how they manage HCM.
"Companies are aware that mistakes can be costly both in terms of time and money if they are making the wrong decisions based on an incomplete picture of what good performance looks like within their organisations," he said.
Timpson added HR business leaders have to step out of processes that are firmly embedded with other legacy solutions and systems, as this is leading them to believe change is a "steep hill to climb".
Talent Management 2013 will be held from 12-13 March at the Novotel, Clarke Quay in Singapore.
Tony Tenicela, IBM's global leader for workforce diversity and LGBT markets, will be presenting at Talent Management 2013. IBM will also be hosting an exclusive roundtable ahead of the event.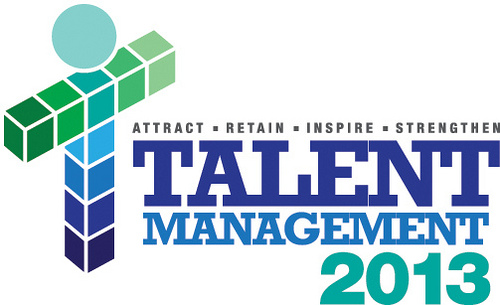 To view the lists of speakers and the event agenda, please visit http://www.talentmgmt2013.com/agenda.
For more information on this event, please contact Ang Yoke Han on +65 6423 0329 or yokehan@humanresourcesonline.net.

"The Asia Recruitment Award is the oscars of the recruitment industry. A display of the best of the best!"
Start your entries preparation early.
Open to both in-house recruitment & talent acquisition teams and recruitment solution providers.