The first day at a new job is bound to be a bit stressful and you may be prone to making some rookie mistakes. Unfortunately for A.J. Clemente, his first day gaffe ended up getting him fired.
Rookie news anchor AJ Clemente was fired on his first day at the NBC news affiliate KFYR-TV in Bismarck, North Dakota, when he was caught swearing on his first on-air report.
Clemente was rehearsing some of his material and didn't realise he was already of the air when he struggled to pronounce the name of London Marathon winner Tsegaye Kebede. To vent his frustration, he let out a few choice words.
Both AJ and his (now former) co-anchor Van Tieu stumbled through their introductions after the awkward mistake. He was fired about 24 hours later.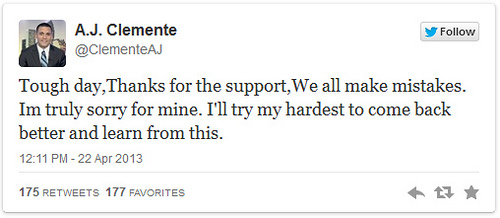 Now, the 24-year-old is using his new-found fame for TV appearances and has taken up residence behind the bar of a Delaware restaurant.
To play off Clemente's dwindling celebrity status, the bar even posted a message this on the restaurant's marquee.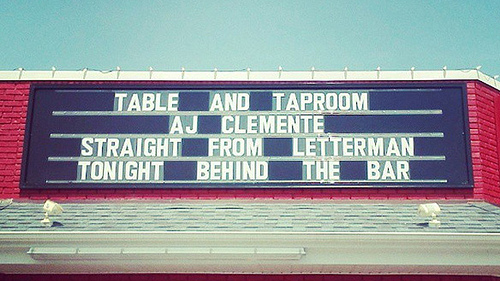 Image from Foxnews.com.