By the end of this year, women working at all levels across Vodafone's 30 countries of operations, including in Asia Pacific, will be offered at least 16 weeks of fully paid maternity leave.
They will also be provided full pay for a 30-hour week for the first six months after they return to work.
This global maternity policy, unique in its minimum mandatory requirement, will be applicable across 30 countries in APAC, Africa, the Middle East, Europe, and the US.
In an analysis commissioned from KPMG, the company identified global businesses could save up $19 billion annually by providing 16 weeks of fully paid maternity leave, given how expensive it is to recruit and train a replacement.
Additionally, KPMG estimated that a global return-to-work policy for mothers, equivalent to a four-day week at full pay, for six months after their maternity leave, could save working mothers a cumulative $14 billion in childcare for their new babies.
At Vodafone, this also means that a four-day week would allow new mothers to spend a cumulative 608 million additional days with their newborn babies.
ALSO READ: Why women are scared to ask about maternity benefits
Said Vodafone group CEO Vittorio Colao, "Too many talented women leave working life because they face a difficult choice between either caring for a newborn baby or maintaining their careers."
He affirmed the new policy will support over 1,000 women employees every year in countries with little or no statutory maternity care.
"Women account for 35% of our employees worldwide but only 21% of our international senior leadership team. We believe our new maternity policy will play an important role in helping to bridge that gap."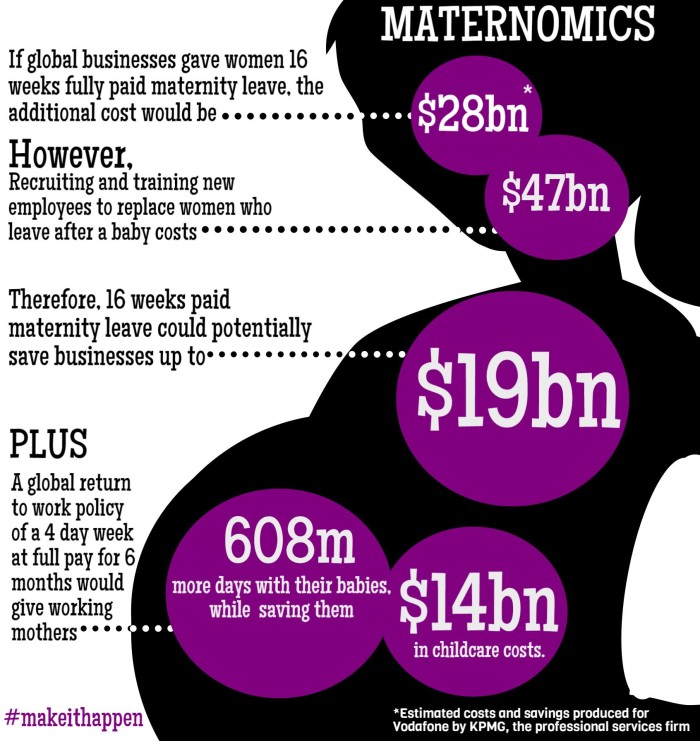 Lead image: Shutterstock