Gold Sponsors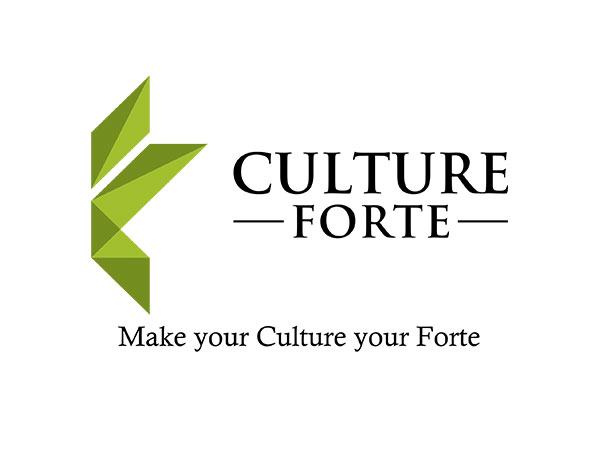 Culture Forte is the authorized representative in Singapore and Malaysia for Partners in Leadership®, partnering companies in achieving their key organisational results and taking performance to the next level through developing greater individual and organisational accountability. The results-producing principles and methodologies offered through the Three Tracks to Greater Accountability™ have been refined and implemented over thirty years.
Areas of partnership with our clients:
Accountability Training - To Deliver Results and Improve Performance
Culture Change and Team Transformation – For Long Term Results Focus
Coaching Conversation Workshop - For Better Employee Engagements
Innovation Workshop – For Product, Services, Process and Performance
For more information, visit
cultureforte.com/
D Jungle People (DJP) is a leading corporate training consultancy in Malaysia. We specialise in driving growth in people and organisations, delivering solutions for change management, high performance culture and sustainable Effectiveness.
With more than 17 years of industry experience, DJP has developed and implemented a comprehensive range of solutions to help organisations achieve peak potential. Our solutions generally fall into three main areas depending on the complexity of solutions – Teams (alignment), Leaders (competency development) and Organisations (strategic direction).
Through its proven systems and expert personnel, DJP has worked with more than 100,000 participants and hundreds of clients spanning from all industries both locally and overseas to places as far flung as England, USA, Russia, Brazil, Qatar, Indonesia, China and other Asian regions.
For more information, visit djunglepeople.com
Ramco Systems, a global HCM solution provider, offers a comprehensive suite of global payroll, time and attendance and core HR, while chatbots/voice-based transactions, facial recognition-based T&A, mobile applications, hubs, analytics, APIs and Mail It features add on as system enablers.

Ramco global payroll (offered as a platform and service) is compliant across 45-plus countries covering ANZ, Asia (including China and Japan), Middle East and Africa, UK and Ireland and comes with local language support in Mandarin, Bahasa, Thai, Malay and Arabic, among others.

From chatbots disrupting the HR processes, voice-based transactions to facial recognition revolutionising time management, Ramco has it all! Trusted by Fortune 500s and MNCs, Ramco has been recognised by Everest Group, NelsonHall, GPA, and Gartner among others.

For more information, visit: ramco.com/hcm.
Silver Sponsor
Disprz is a professional people development and readiness platform to drive business results through gamified, mobile-first, AI-powered learning interfaces where knowledge is directly linked with impact analytics. We make employees better at what they do: sales, marketing, operations, customer support, technology, R&D, and more.
The pioneering SaaS-based start-up equips your 21st century workforce with the latest skills and training, keeping them job-ready, upskilled and engaged all the time. Over 100 clients with more than 3,00,000 users across South East Asia, US, Middle East, and India from start-ups to Fortune 500 companies are using the Disprz platform to enhance their workforce potential and drive overall productivity on a daily basis.

For more information, visit disprz.com
Event Partner
BGC Group is an international recruitment and search firm with offices in Singapore, Hong Kong and Malaysia, who identifies and delivers "human capital" solutions; a key aspect to every successful company's growth.
We have been awarded one of the Top 10 HR firms in Singapore in 2009. We strongly believe that the quest for talent is not transitory, but continuous; to foster enduring relationships built on trust for both employers and job-seekers. With commitment for our clients' success and our people-oriented approach, we initiate and build strong partnerships and serve as a valuable extension to our clients' business."
At BGC Group, we recognise that to survive and prosper in today's competitive market-place, your key personnel are your most valuable assets. We can help you find the most suitable person from within the work environment with the skills, knowledge and experience in your particular market sector. We understand the frustrations and pitfalls of searching for and recruiting high calibre individuals. That is why we work behind the scenes to search for and to introduce you to the right key personnel to suit your job brief and company profile - individuals that add value to your business. These candidates are doing well and come from within the workplace; and therefore will have the skills, knowledge and experience in your particular industry.
For more information, visit bgcmalaysia.com.