News broke this week about a young Ogilvy & Mather China employee who died of a heart attack at work.
The employee, 24-year-old Gabriel Li, a member of the company's tech team in Beijing, suffered the cardiac arrest at the office around 5pm on Tuesday and was rushed to Peking Union Medical College.
Online reports are rife with speculation that Li was a victim of the industry's high stress environment, with Yangzi Evening News reporting he had been clocking out at 11pm every day in the month leading up to his death.
When reached for comments, Ogilvy & Mather directed Human Resources to micro-blogging site Sina Weibo, where it had earlier issued a statement:
"Yesterday, we lost a young partner forever. He has left us forever from a sudden death. This employee at the agency has a professionalism and knack for team work that is appreciated by both colleagues and clients.
"This happened all so suddenly, and we are deeply sorry for the incident. We hope that he will rest in next world. We hope that everyone will pray for him and light candle so he can find his path to heaven."
It also posted the following message on the agency's official Twitter page: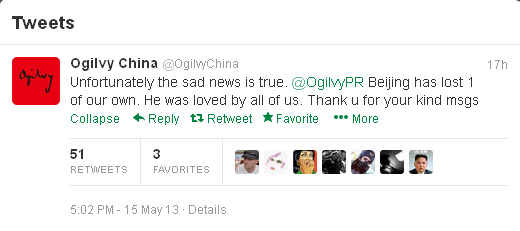 Almost forebodingly, Li's final post on Weibo was a photo of him saluting the camera, with the caption "goodbye the ones I love, goodbye world".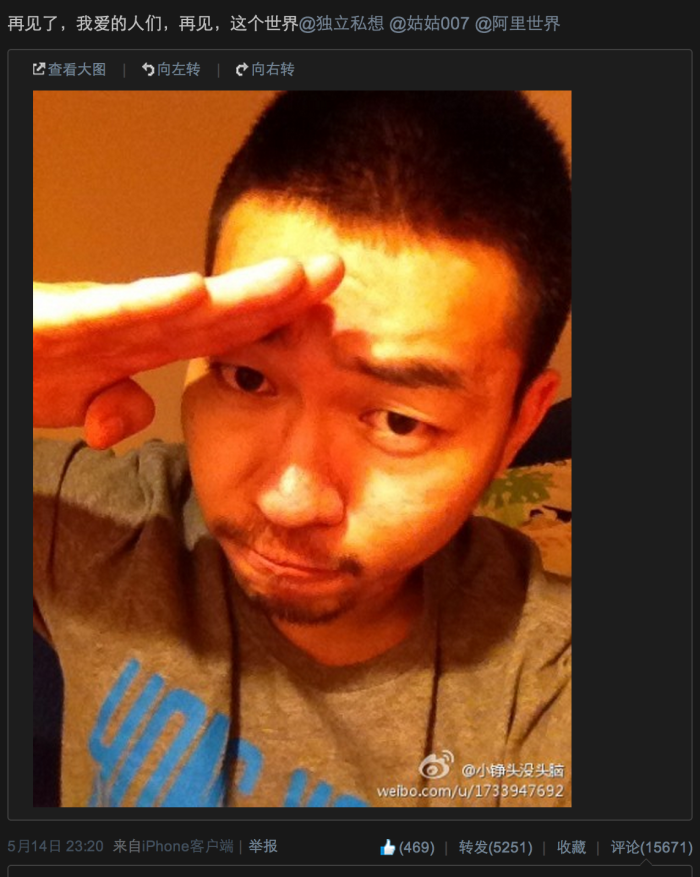 According to a report by China Youth Daily, every year, nearly 600,000 people die of heart attacks or strokes caused by work exhaustion in the country.

"The Asia Recruitment Award is the oscars of the recruitment industry. A display of the best of the best!"
Start your entries preparation early.
Open to both in-house recruitment & talent acquisition teams and recruitment solution providers.