"The Asia Recruitment Award is the oscars of the recruitment industry. A display of the best of the best!"
Start your entries preparation early.
Open to both in-house recruitment & talent acquisition teams and recruitment solution providers.
A job candidate who responded via text message to a job posting on Gumtree was surprised when the employer he was communicating with sent the below response.
STOMP user Kaimx posted a screen grab of the text message exchange on the website.
"I was just asking if there was a basic and he replied rudely that I don't understand English," he wrote.
"What kind of company is this? The HR isn't good at all and they still want to hire people.
"Imagine working with him."
What do you think about this exchange?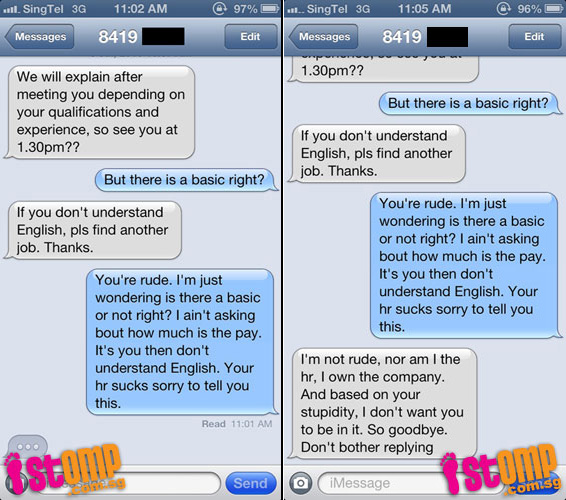 Link back to the original post here.