Dealing with an "increasingly angry and disagreeable society" has taken its toll on Singa, the 30-year-old mascot of the Singapore Kindness Movement.
In his candid resignation letter, Singa said he is "too tired" to carry on pushing his campaign, hinting that Singaporeans may have become too self-involved and putting the onus on "real people" to carry on his message.
While we're sad to see Singa go, we do agree with him that kindness should be innate, and not the result of a nation-wide campaign.
Here's his resignation letter in full: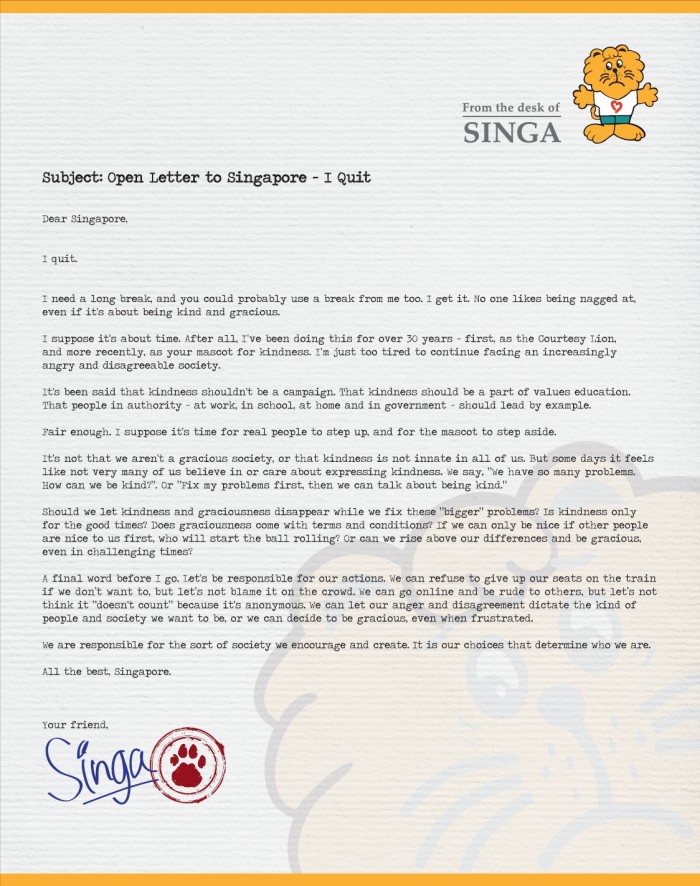 For the 5th consecutive year, HR Distinction awards will again honour the very best in the HR industry. Winning is both an affirmation of the exceptional quality of your work in the industry and among peers. Book your gala dinner table now
Contact us now for more details.