HR Vendors of the Year Awards is back again for its 5th year with a fascinating gala night to celebrate the best HR vendors in Hong Kong. Winning is both an affirmation of the exceptional quality of your work in the industry and among peers. Enter Awards now
Contact us now for more details.
Today, businesses are placing more emphasis on designs, aesthetics and experience even in washrooms.
When you enter a washroom, you will be welcomed with décor such as paintings, stylish mirror frames, well-scented, warm lightings, sleek finishing and furnishing, and down to the specific details to enhance the overall washroom outlook.
Because of this washroom evolution, with more facilities and high hygiene standards maintained, end users tend to spend more time in the washroom, catching up with personal and lifestyle activities. The washroom is no longer just a functional space. Washroom is a lifestyle space today.
To suit a premium, classy and elegant ambiance for end users, colour themes are also carefully selected and designed, i.e. dark grey, granite black, earthy brown or minimalist marble are used to match the washroom interior design.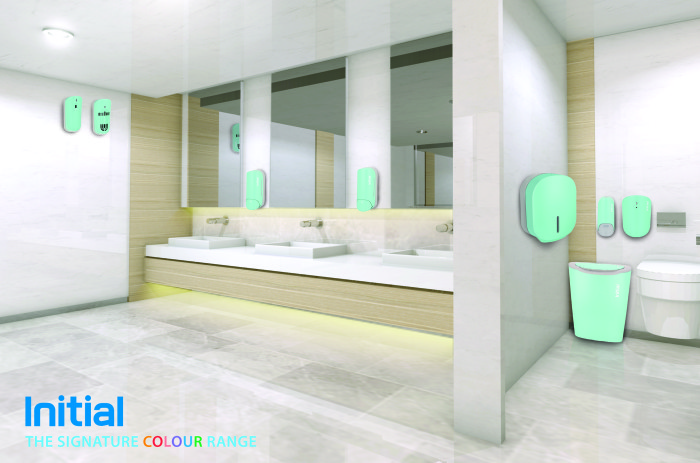 The 'service scape' is changing, and every detail is designed to suit the expectations, demands and lifestyle of end users.
Initials' Signature Colour range has been innovated to complement the washroom experience. It is designed in seven psychologically-optimum colours, including pink, red, green, blue, turquoise, black and champagne. Coming in a sleek, curvy finish with anti-microbial properties, the Signature Colour range aims to set the competitive edge trend for businesses today.
Spruce up your washroom by visiting www.initial.com.sg or call (65) 6347 8138 today.
This article was brought to you by Rentokil Initial.

Human Resources Online is heading to Bangkok with the Accelerate HR conference on November 26-27.
HR leaders from Agoda, DKSH, Fonterra, FWD, Kasikornbank, Minor Food, Nissan Motor and more have already confirmed to speak.
Bring your team for additional group discounts.