The South China Morning Post has moved to new offices as a part of its transformation into a digital media company.
Relocating to Times Square in Causeway Bay, the Post's magazines department has occupied the first of six floors of the new premises, while newsroom staff will move into two more floors this weekend.
The remainder of the Post's staff – currently working elsewhere in Causeway Bay, and in Tai Po and Cyberport – will relocate in stages before the end of 2019.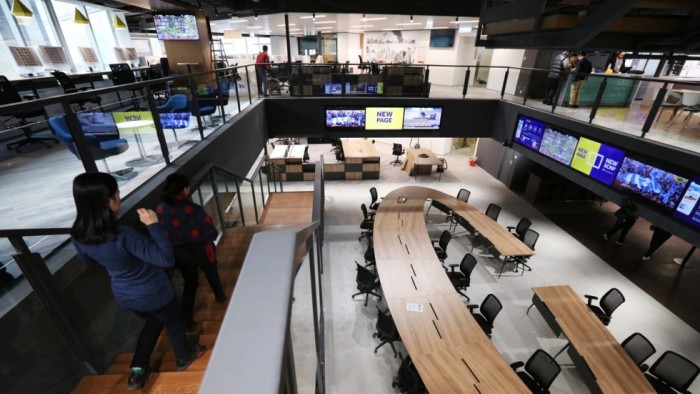 Gary Liu, CEO of the South China Morning Post, said the move served four key requirements to push the company forward in its goals: fostering a digital culture, and creating an integrated organisation, agile environment and joyful workplace.
To facilitate its digital transformation, the new offices are equipped with the latest technologies including around 140 monitors and screens mounted on the walls in the two connected newsroom floors, a video studio, and areas set aside for experimentation and R&D.
Other new features include varied seating options, Hong Kong-themed meeting rooms, themed social areas, huddle rooms and an open atrium, in order to create a more agile and joyful working environment as well as encouraging open communication and collaboration.
"We wanted to make sure that the office space is a physical expression of our new culture, and provides the work space and optionality to ensure our employees can live out this new culture," Liu said.
For the 5th consecutive year, HR Distinction awards will again honour the very best in the HR industry. Winning is both an affirmation of the exceptional quality of your work in the industry and among peers. Book your gala dinner table now
Contact us now for more details.