This article is brought to you by cpjobs.com.
---
Alex Ho General Manager of recruitment, circulation and syndication business at cpjobs.com shares insights from a decade at SCMP, innovating with "Match Me Plus" and the future of HR and AI.
You have been with the SCMP for over a decade. How did you move up to your current position?
I joined SCMP as Director of circulation in 2007 and later moved to senior director, overseeing various functions including print production, content resources, security, facility management and syndication and education business. I learned a lot about the many facets of operating a news media business and I believe it is essential to have a thorough understanding of internal operations and industry trends in order to be adaptive, resilient, able to change direction quickly, and, most important of all, customer-centred.
What have you learned that surprised you about the HR industry?
Rather than surprised, I would say we have been thrilled to see the increasing importance of the role and the strategic value that HR plays in the success of a business. Much of the HR role is transforming in line with changing business needs and directions. If we look at the role of recruitment, it has now transformed to talent acquisition – a role that owns the strategic initiatives for talent planning in alignment with business requirements and company culture, candidate relationship management, employer branding, continuous improvement on employing metrics and analytics, and so on. We see the HR industry continuing to grow and transform in this digital era of unprecedented change.
The SCMP has been around for over a century and Classified Post since 1973. What impact has Classified Post and cpjobs.com had on jobseekers in Hong Kong?
Classified Post and cpjobs.com have always been the bridge connecting job seekers and recruiters in Hong Kong. With data intelligence, we are able to provide job recommendations to jobseekers by mapping their profiles and job descriptions with their online behaviour. The impact of our real-time job-matching technology, "Match Me Plus", has been encouraging as the application rate has tripled since it was launched in May 2016. Job seekers using "Match Me Plus" applied for 80% more jobs compared to those who did not log in to use the function. This implies that the recommendation feature of "Match Me Plus" is highly relevant in providing effective job searching and better opportunities to job seekers.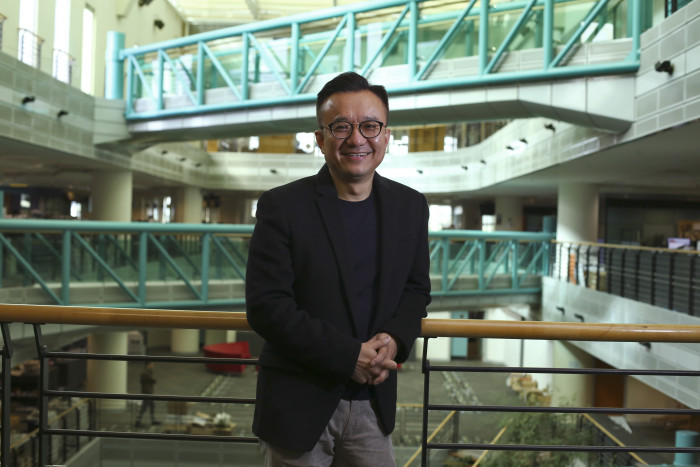 How has the company's direction evolved since launching cpjobs.com in 2016?
We are committed to our corporate vision to "Elevate Thought". Under this direction, cpjobs.com has employed the latest technologies to enhance the user interface, including mobile apps for job seekers and the recruiter modules for easy job posting and candidate searches. Further to that, we have developed the award-winning feature "Match Me Plus" to pair the right candidates with the right jobs and recommend the best candidates to recruiters.
In August this year, we offered all recruiters free job listings; this strategic initiative enables jobseekers to receive more jobs. Recruiters also benefit from this free offer to place their job ads so as to reach potential candidates, and they can use the budget they have saved for other talent acquisition activities, such as onboarding and employer branding. We have a very clear mission in mind for cpjobs.com to connect recruiters and job seekers with the best match-making intelligence through continuous innovation.
What is your view on the effect of AI and automation on the job industry and what do you think Hong Kong needs to do to prepare for this change?
AI and automation are definitely going to have an unprecedented impact on industry and jobs. Some existing jobs will disappear while different ones will emerge, as is happening today. For example, positions such as people analytics manager in HR were never heard of before. We anticipate the nature of the employer-employee relationship to change as well – rather than employees on the payroll, there will be more contract workers and freelancers. Overall, technology should be able to have a positive impact on our business by enhancing both the efficiency and accuracy of work, especially in performing routine jobs and data analysis. To bring true benefit to our work, we need to leverage technology to enhance services for our clients.
Photos/ Supplied by cpjobs.com