This article is brought to you by Proco Global.
---
Proco Global is unique in that it is the only specialist recruitment business focused solely on end-to-end supply chain covering procurement, planning, logistics, manufacturing, quality, R&D and operational excellence.
Our consultants and researchers are trained to be specialists, immersed in their markets and sectors.
We describe this as being 'inch wide, mile deep'. Our goal is for each and every person working at Proco to be industry and functional experts. We see it as the only way that we can provide meaningful industry expertise and valuable local insights to our clients" says Krystle Edwards, Managing Director of APAC for Proco Global.
But more than its expertise in these specialised sectors, it's their true global teamwork and commitment to redefining the way recruitment happens. This means taking pride in what they do and focusing on building genuine long-term relationships with clients and candidates.
"I'm still in touch with the first candidate I ever placed at Proco Global. His name is Tiger and he is still happily working for Diageo in Vietnam. We regularly message via Skype and he often asks when I will visit Hanoi so he can invite me for a beer!"
Edwards stresses that Proco's integrated global network of 10 offices of more than 120 consultants working closely together, sharing one database gives it a competitive advantage. This is coupled with a flexible working culture that actively promotes health and wellbeing as a way of retaining and motivating staff at all levels.
"We call it a sticky culture, but what we've created is a really nice team environment where we work hard and celebrate the wins together, it's really inclusive. We want to create a place where everyone likes to come to work and has fun at the same time" she says.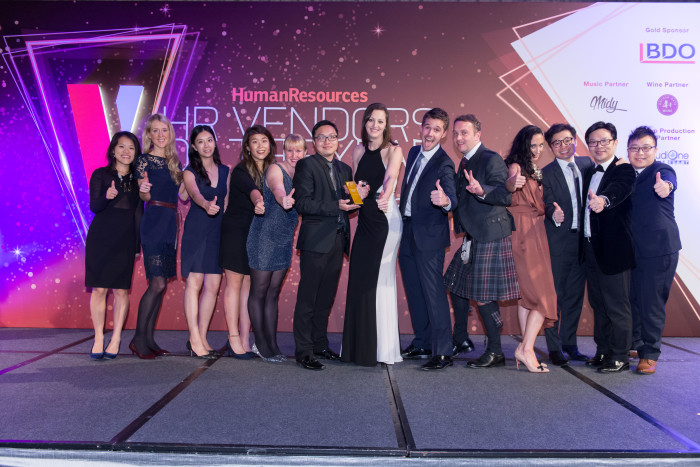 I've always found it's less like hard work if you are passionate about what you are doing.
Beyond recruitment, Proco is also committed to opening the debate and encouraging the industry to think about diversity across the supply chain. Despite growing interest among female students about working across the supply chain, studies show that few women within the Fortune 500 have risen to the field's executive or board-level positions. This is where Proco Global comes in.
"Many of the industries we recruit in are male-dominated; process and chemicals, commodities, industrial equipment, automotive, and even within our consumer goods, retail or food and beverage practices we are still talking about roles within engineering and manufacturing, where our clients are desperate for diversity and more women in their leadership teams," Edwards says.
Over 500 organisations across 50 countries around the world work with Proco Global because they need a recruitment partner who approaches talent acquisition differently. And because Proco builds strong relationships with its clients they trust Proco to gently challenge their preconceptions and to put individuals in front of them who they might not otherwise have considered. This means expanding their talent pool to include more women, something Proco views as a win-win.
As part of this commitment, Proco actively supports global campaigns like International Women's Day, using it as an opportunity to share the stories and achievements of women in the industry. This is supported by a programme of female networking events to help drive positive change for women at all levels.
Photo / supplied by Proco Global