Staying true to its mission of "adding colour to people's lives", AkzoNobel's office in Singapore is vibrant, colourful and full of energy.
As the producer of Dulux paint, the company believes its creative, colourful and conducive offices and meeting rooms help inspire staff, clients and customers.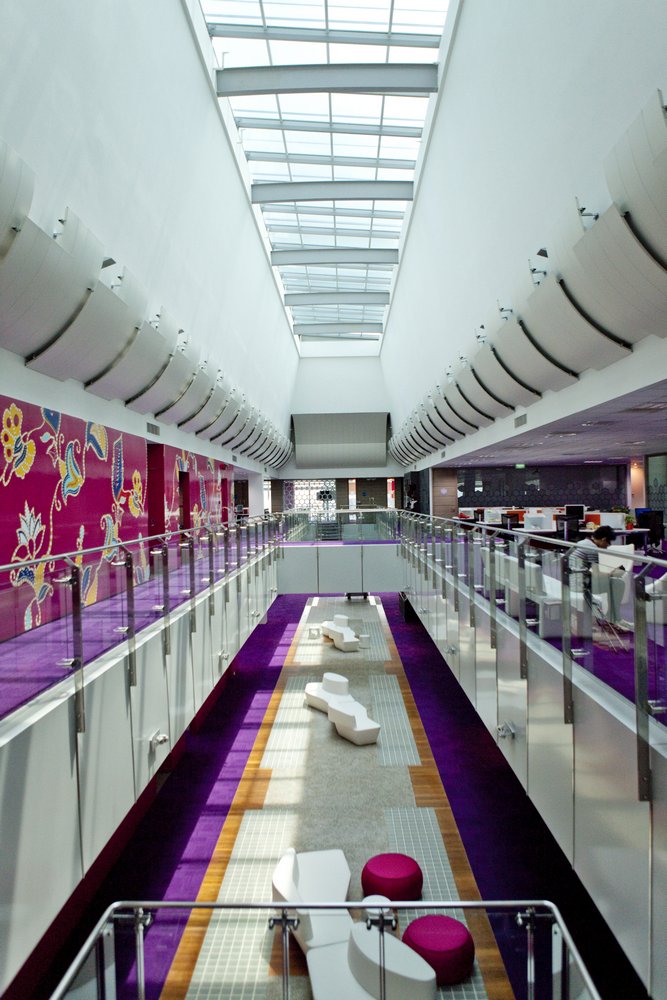 "We believe that colours play a very important role in everybody's lives. Colours are everywhere and they influence the way we feel and behave," says Jeremy Rowe, managing director for AkzoNobel Decorative Paints in Southeast Asia Pacific, India and South Asia.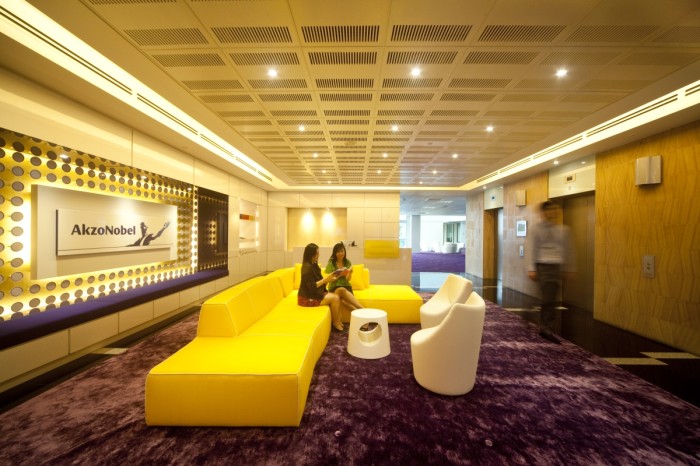 "The appropriate use of colour schemes can not only create an ambience that may maximise productivity levels and minimise fatigue, but it can also stimulate collaboration, creativity and co-operation."
Rowe says determining the function of each workspace is important when deciding on the colour scheme for that area.
"Although it can't be proven scientifically, colour consultants say some hues work better than others at encouraging certain activities."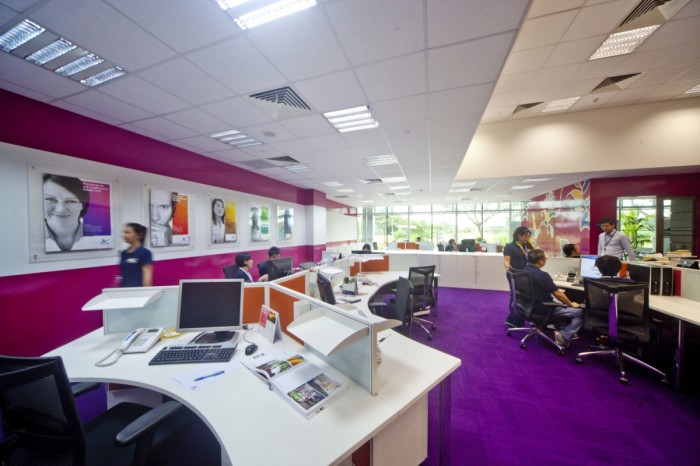 He says warm hues such as reds, oranges and yellows bring energy into a room and make it feel brighter and cheerier, while cool tones such as blues and purples offer a sense of calm and serenity, as well as elegance and grandeur.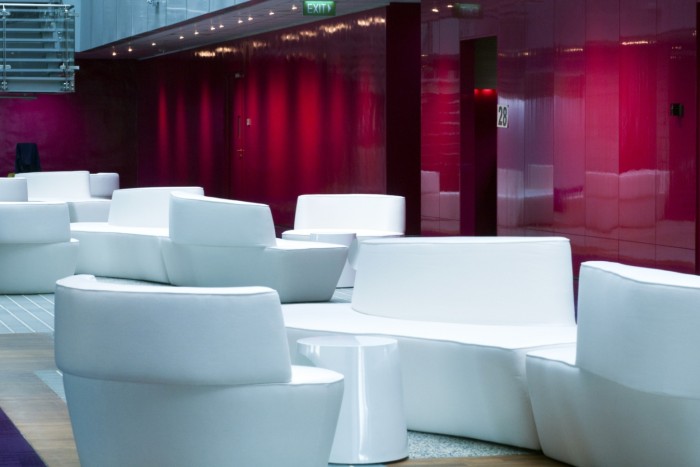 "Thoughtful use of colours in the workplace can make a cramped hallway or office seem larger, a darkly lit area lighter, a cool room feel warmer and a warm area seem cooler," he says.