When Jill Abramson, the first female managing editor of the New York Times (NYT), was fired last Wednesday, rumours started circulating that sexism and pay disparities were to be blamed.
Her dismissal happened less than three years into her tenure at NYT, and so many questioned that her termination was a direct result of her questioning a pay difference between herself and her predecessor Bill Keller.
While it has been no secret there were tensions between Abramson and her newsroom, the paper's publisher Arthur Sulzberger Jr. has released a statement which not only said Abramson's salary was 10% more than Keller's in her final year, but also that he had "concluded that her management of the newsroom was simply not working out".
"During her tenure, I heard repeatedly from her newsroom colleagues, women and men, about a series of issues, including arbitrary decision-making, a failure to consult and bring colleagues with her, inadequate communication and the public mistreatment of colleagues.  I discussed these issues with Jill herself several times and warned her that, unless they were addressed, she risked losing the trust of both masthead and newsroom," Sulzberger said.
"She acknowledged that there were issues and agreed to try to overcome them.  We all wanted her to succeed.  It became clear, however, that the gap was too big to bridge and ultimately I concluded that she had lost the support of her masthead colleagues and could not win it back."
Abramson, who admitted in a profile by Newsweek she cried when reading colleagues had described her as "stubborn," "condescending," and "difficult to work with", has not publicly commented on her dismissal. However a day after the incident, her daughter Cornelia Griggs posted this photo of Abramson on Instagram: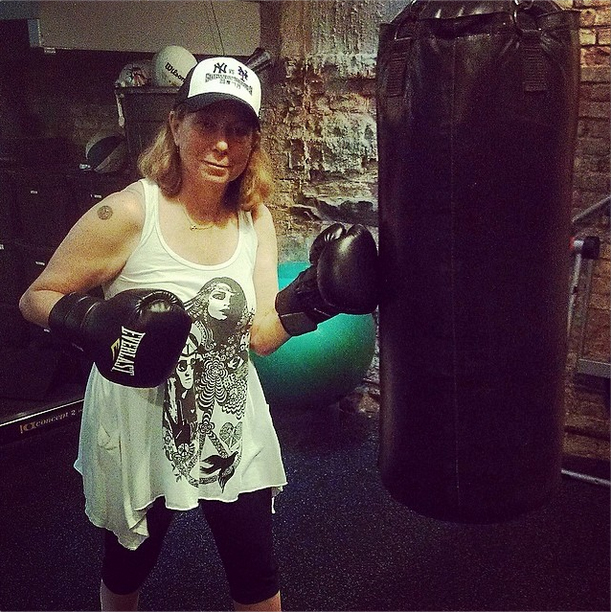 Source: cornelialg/Instagram
Captioned "Mom's badass new hobby #girls #pushy", it looks like we haven't seen the last of Abramson yet.
Image: Shuttershock