With a majority of employees preferring working over mobile over getting a pay raise it is not surprising to see staff working on their personal smartphones or tablets.
In fact, a new survey by by Harris Poll on behalf of MobileIron found that out of more than 3,500 employees polled, 86% of mobile workers own the smartphone they use and 37% of them own the tablet they use, making it quite possible for employers to see their personal information.
Bringing us to the question – are staff comfortable with their bosses seeing their personal information and do they trust their bosses to keep that information private?
Thankfully, more than 6 in 10 (61%) of them trust their employer to keep their personal information private on their mobile devices.
However, 30% of employees admitted that they would leave their job if an employer could see their personal information.
ALSO READ:
Privacy the top concern for employees asked to BYOD
Want productive staff? Give them a smartphone break
So, exactly what are staff uncomfortable with their bosses seeing?
According to the survey compared to 2013, the top three things employees are not comfortable with revealing to their employer are, personal email and attachments (52%), personal contacts (49%), texts/instant messages (48%).
ALSO READ: Say hello to #GenMobile
The survey also found that among the generations, Gen M employees are a tad more comfortable with their employers seeing at least some personal information on their mobile devices – 62% compared to 51% of non-Gen M employees.
Specifically, the top three things Gen M staff are more comfortable with their bosses seeing are their location (43% vs 34% of non-Gen M), a list of all the apps on the device (43% vs 33% of non-Gen M) and their details of phone calls and internet usage (41% vs 31% of non-Gen M).
"Mobile workers, especially younger workers, have an expectation of privacy when using mobile devices for work. Many would leave their jobs if their employer could see personal information on their device," said Ojas Rege, vice president, strategy, MobileIron.
"In a world where smartphones contain increasing amounts of sensitive personal data, CIOs must remember that every device is a mixed-use device and must protect employee privacy as fiercely as corporate security."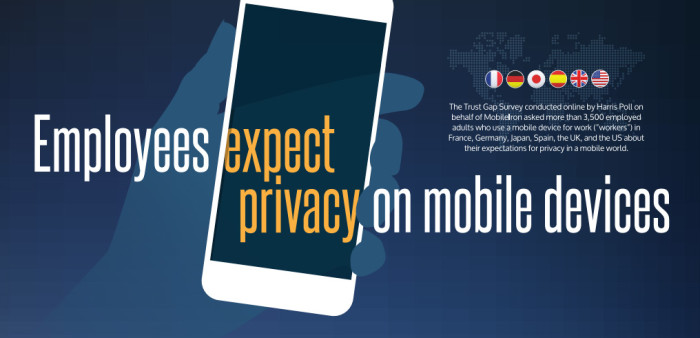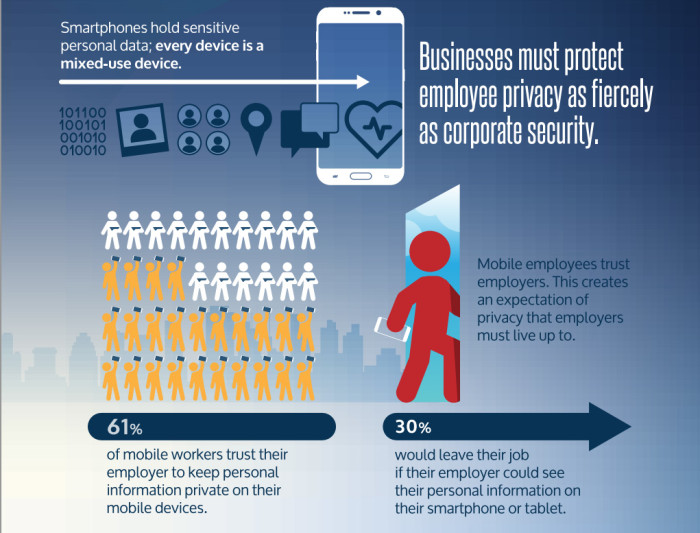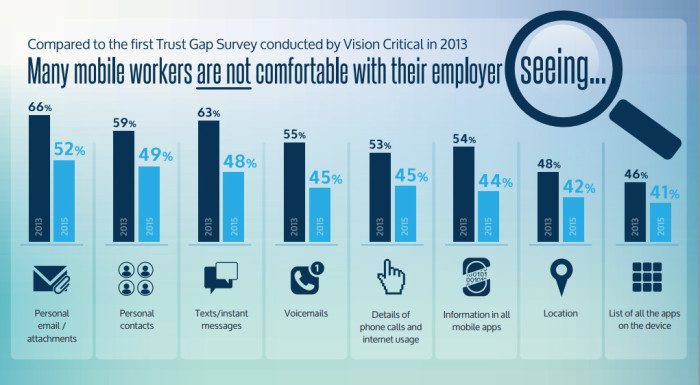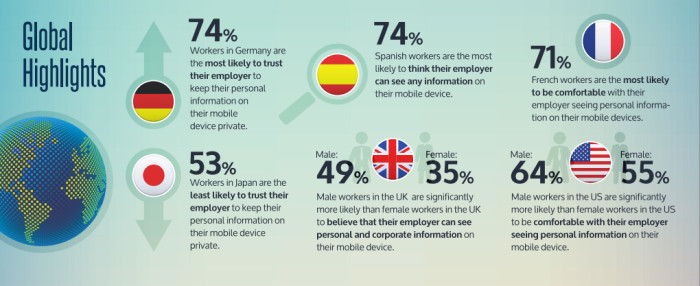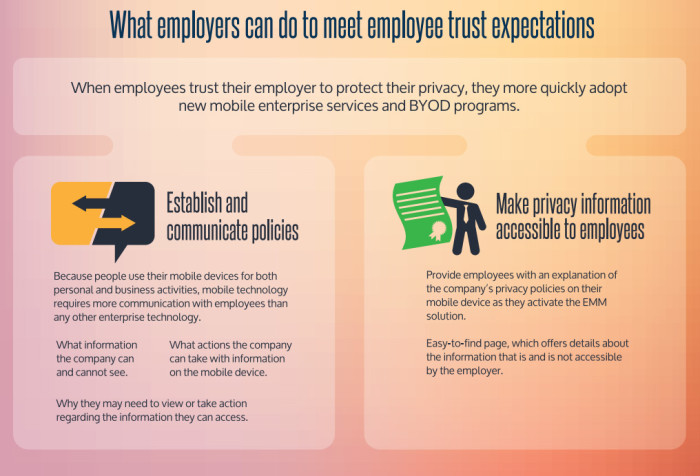 Image: Shutterstock