Human Resources Online is heading to Bangkok with the Accelerate HR conference on November 26-27.
HR leaders from Agoda, DKSH, Fonterra, FWD, Kasikornbank, Minor Food, Nissan Motor and more have already confirmed to speak.
Early-bird tickets are still available.
Changing jobs too often might jeopardise professionals' chances of securing a job – but looks like that isn't stopping Singaporeans from doing so.
In fact, according to Elliott Scott's 2016 Global HR Survey, employees in Singapore are particularly prone to job hopping.
The survey found 78% of respondents have been with their employer for less than four years, significantly higher than the 72% globally.
Shockingly, 51% revealed that they have been with their employer for less than two years, compared to the 48.5% globally.
Speaking to Human Resources, Stuart Elliott, CEO and owner of Elliott Scott HR, said the findings speak volumes around "issues of tenure, engagement and work flexibility".
"It raises the question whether HR leaders need to look more holistically, particularly in Asia, on how they are engaging and retaining talent beyond compensation and benefits."
In line with that observation, the survey highlighted the HR function in Singapore is expected to face several challenges this year.
These include change management, talent management and generalist HR.
To make things harder, HR leaders are expected to wear many hats.
Most respondents in the survey stated the top valued traits of a head of HR include the ability to effect change within the organisation, having good leadership and management style, and having a good understanding of the business.
Despite these expectations, only 65% of respondents in Singapore believe that HR has a seat at executive table.
Globally the situation was similar, with only 66.5% believing that HR deserves a seat at the table.
Additionally, the report also highlighted some worrying trends in the workforce.
In Singapore, 44% of staff felt that they were paid below market rate. Meanwhile, 45% revealed that they were disappointed with their pay rise and 51.5% were disappointed with their bonus.
This is despite average pay rises of 5.5% and average bonus rises of 15%.
For the full Singapore results, check out the infographic below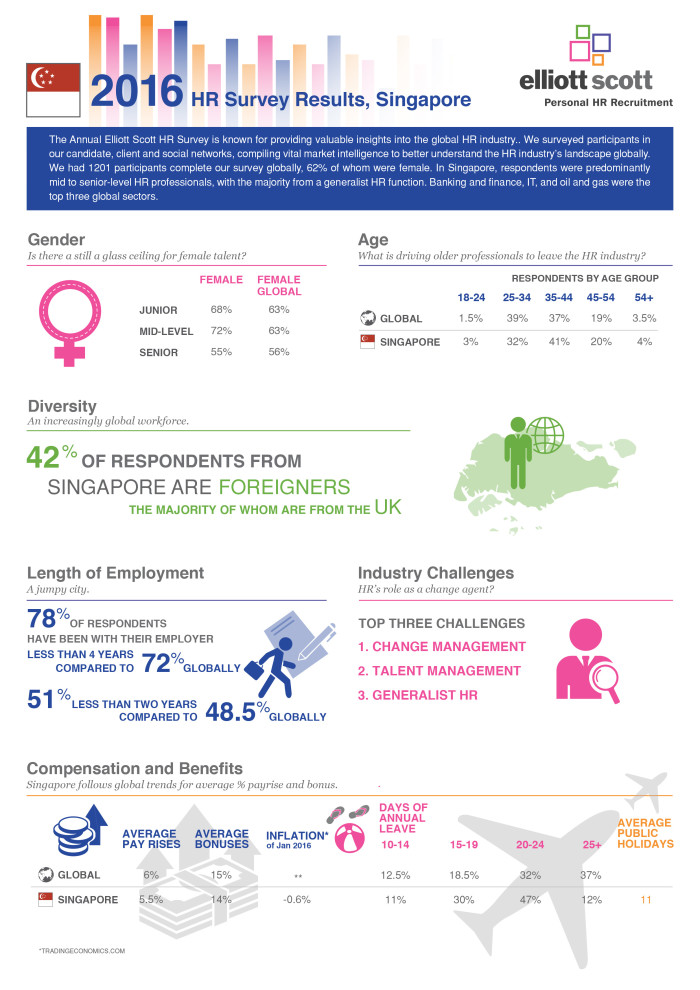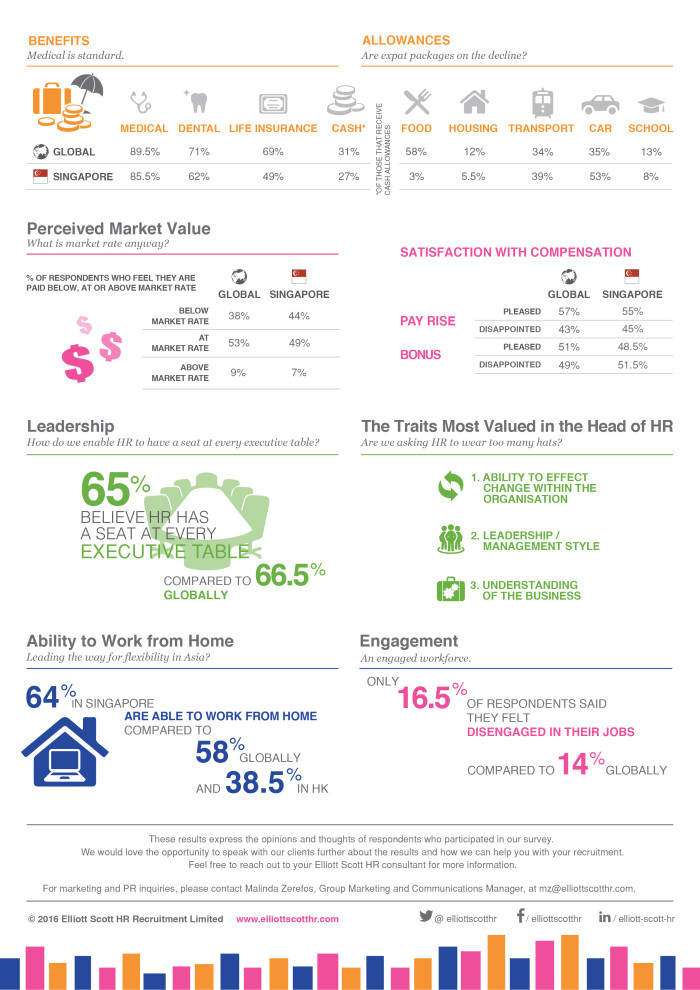 Image: Shutterstock
HR Vendors of the Year Awards is back again for its 5th year with a fascinating gala night to celebrate the best HR vendors in Hong Kong. Winning is both an affirmation of the exceptional quality of your work in the industry and among peers. Enter Awards now
Contact us now for more details.