With travel becoming easier, and technology helping to connect people worldwide, the workplace is becoming increasingly international. Employees visit or transfer to satelite offices abroad, and new hires aren't always native to the country they're working in.
According to research, the globalisation of the workplace is a good thing. Last year, a report by McKinsey titled Diversity Matters uncovered that ethnically diverse organisations are 35% more likely to financially outperform those with low diversity.
For employees, working in a multicultural, multilingual environment can offer many benefits, such as opportunities to learn about different cultures, and exposure to original thinking and new languages.
It's those new languages that can also lead to some confusing, embarrassing, or downright hilarious situations in the office. While it's likely that everyone will have command of the company's official language to some extent, people are also likely to make mistakes.
Idioms are especially prone to being mistunderstood or mistranslated, since many countries use expressions that you won't find in any other language or culture.
The team at office supply company Viking delved deeper into the subject and together with illustrator Paul Blow created illustrations for eleven expressions in eleven different languages. We've picked our four favourites below.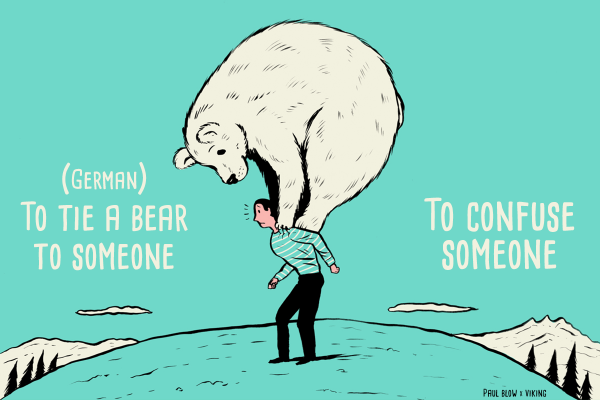 Idiom: To tie a bear to someone
Meaning: To confuse someone
Example: When a colleague tells incredible stories that are difficult to follow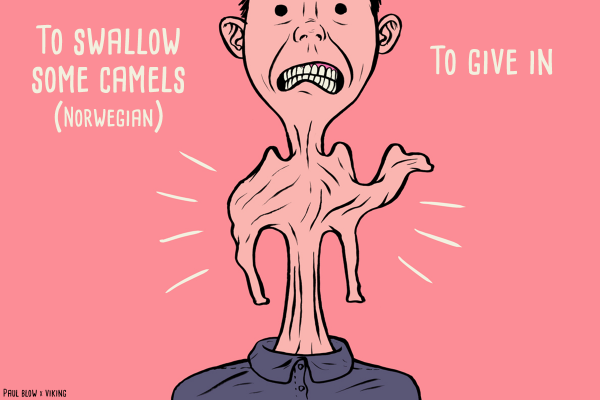 Idiom: To swallow some camels
Meaning: To give in
Example: To leave your point of view during an argument and admit the opponent is right.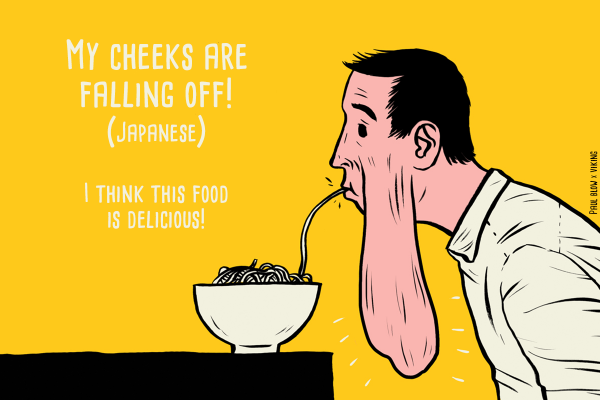 Idiom: My cheeks are falling off!
Meaning: I think this food is delicious!
Example: Praise for a particularly tasty lunch.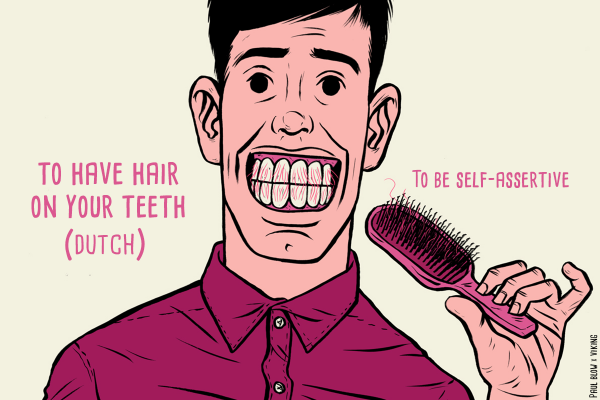 Idiom: To have hair on your teeth
Meaning: To be self-assertive
Example: An individual who has stronger arguments during a discussion with a colleague and reached the desired end goal.
ALSO READ: Can your staff speak these languages?
Main photo / 123RF | Illustrations / Paul Blow x Viking