"The Asia Recruitment Award is the oscars of the recruitment industry! A display of the best of the best!"
Submit your entries for the Asia Recruitment Awards before 8 February 2019.
There's no doubt this office birthday card gets the point across.
While most people would probably prefer a bit more love in their birthday cards, at least this version lets you know exactly who doesn't care about you on your birthday (I'm looking at you, Steve F.)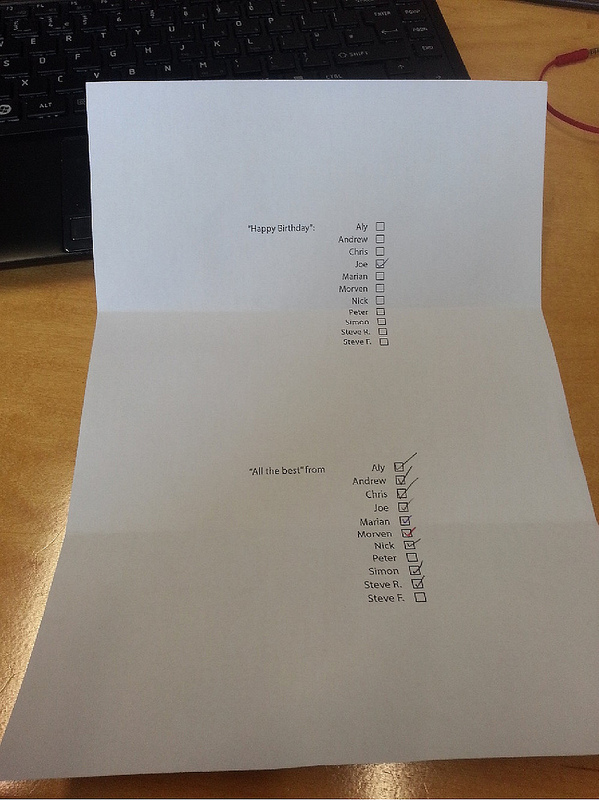 Reddit
Plus, did anyone else notice Joe wished himself happy birthday? Cheeky.

Don't miss the opportunity to shout about your successes in recruitment and talent acquisition - the Asia Recruitment Awards is
the only regional awards to celebrate the best in-house teams and recruitment solution providers.
Entries open until 22 February 2019! Enter your entries now »