Back in Hong Kong for its fourth year on September 5 at the Hotel ICON, Learning and Development Asia is bigger and better than ever before and earned its reputation as the most influential L&D strategy event in Asia.
Book your tickets now!
Contact us now for an amazing group discount
Back in May, married couple Samy and Amy Bouzaglo made headlines after failing to handle the social media backlash against their restaurant.
The Bouzaglos appeared on an episode of Gordon Ramsey's Kitchen Nightmare, but their antics, rude behaviour and ignorance caused the show's viewers to lash out online.
Following that incident, the couple said they have been threatened offline as well, and are living in constant fear.
"It's happened hundreds of times, with people just screaming down the phone at us. The phone is still off the hook at the restaurant," Amy told Daily Mail.
However, the couple have found themselves in the limelight again – this time after their employment contract leaked.
The contract lists stringent rules employees have to comply with, including "any type of attitude will result in immediate termination", no purses or bags allowed inside the restaurant, and no entertaining of family or friends when employees are on duty.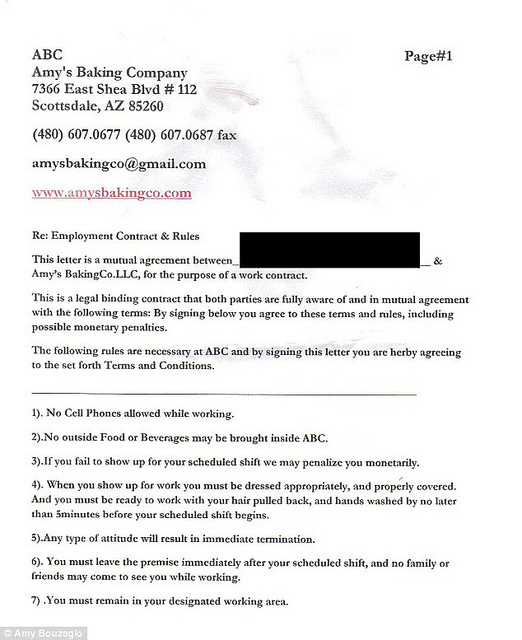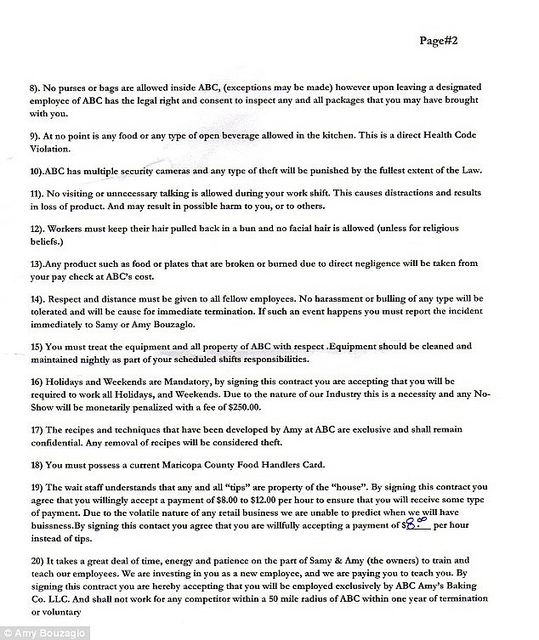 Images credited to Amy Bouzaglo