We found this cover letter online, and while we're not sure if it's legitimate or a hoax, we must admit it's worth a look.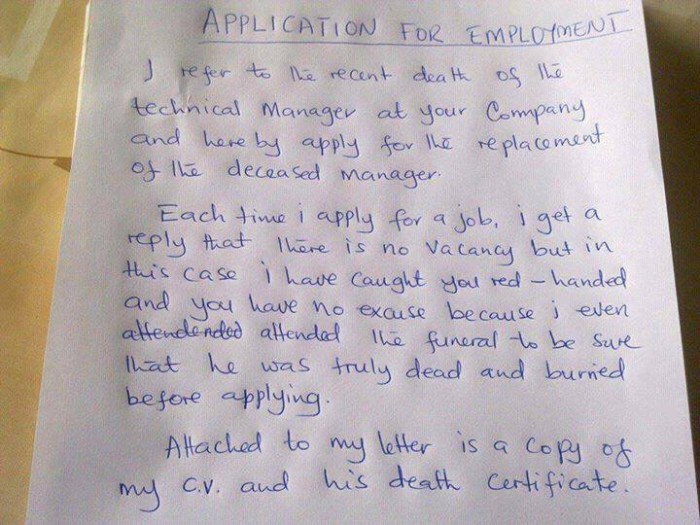 The letter reads: "I refer to the recent death of the technical manager at your company and hereby apply for the replacement of the deceased manager.
"Each time I apply for a job, I get a reply that there is no vacancy but in this case I have caught you red-handed and you have no excuse because I even attended the funeral to be sure that he was truly dead and buried before applying.
"Attached to my letter is a copy of my C.V. and his death certificate."
So what do you think? If this appeared in your inbox, would you offer him an interview?