Human Resources Online is heading to Bangkok with the Accelerate HR conference on November 26-27.
HR leaders from Agoda, DKSH, Fonterra, FWD, Kasikornbank, Minor Food, Nissan Motor and more have already confirmed to speak.
Early-bird tickets are still available.
This letter from Cadbury, supposedly in response to a man's job application to become a global quality manager, has been identified as a fake – but it doesn't make it any less funny.
Twitter user @JamieDMJ posted this image on Saturday, with the caption: "Cadbury wrote back to me about my recent job application."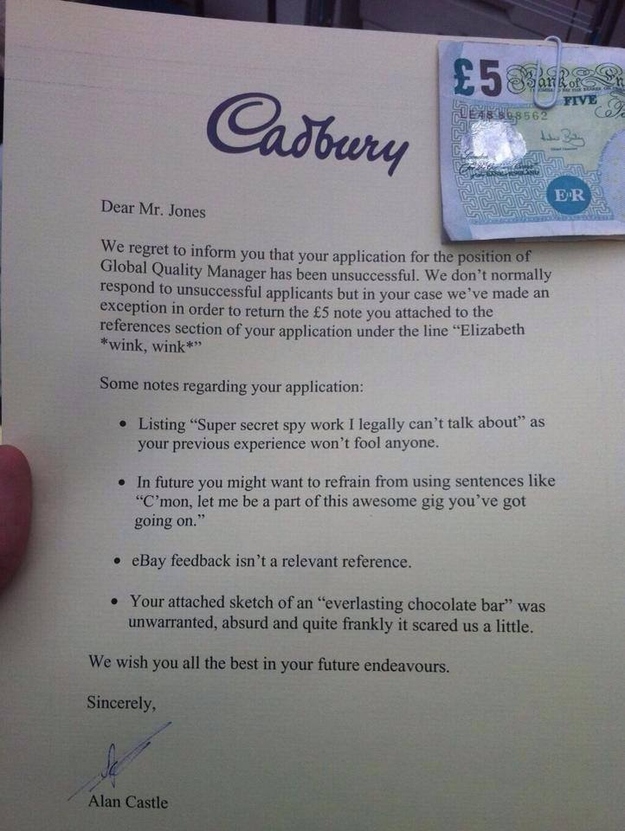 The letter has since been identified as a fake – mostly due to the letter's lack of fold marks, which would indicate it had been posted – but not before the original post got nearly 10,000 retweets.
This same twitter user was also the man behind the recent viral spoof surrounding the webuyanycar.com website.
HR Vendors of the Year Awards is back again for its 5th year with a fascinating gala night to celebrate the best HR vendors in Hong Kong. Winning is both an affirmation of the exceptional quality of your work in the industry and among peers. Enter Awards now
Contact us now for more details.