"The Asia Recruitment Award is the oscars of the recruitment industry. A display of the best of the best!"
Start your entries preparation early.
Open to both in-house recruitment & talent acquisition teams and recruitment solution providers.
Sending mean and nasty rejection letters to jobseekers isn't the best way to ensure your company is heard of around the world.
But Cleveland Job Bank founder Kelly Blazek was clearly on a role when she sent bitter messages to at least a couple of people who had contacted her looking for work.
Diana Mekota, one of the recipients of Blazek's message, shared her note via social media: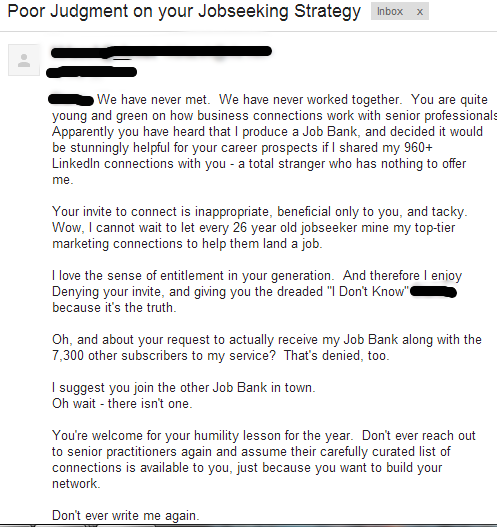 Under the image, Mekota wrote: "Moving to a new area so I attempted to join her job board and followed it up with a LinkedIn invite. This was the email response I received.
"Guess us twenty somethings should bow down to senior professionals because clearly we have nothing to offer."
Another job seeker posted this response received from Blazek: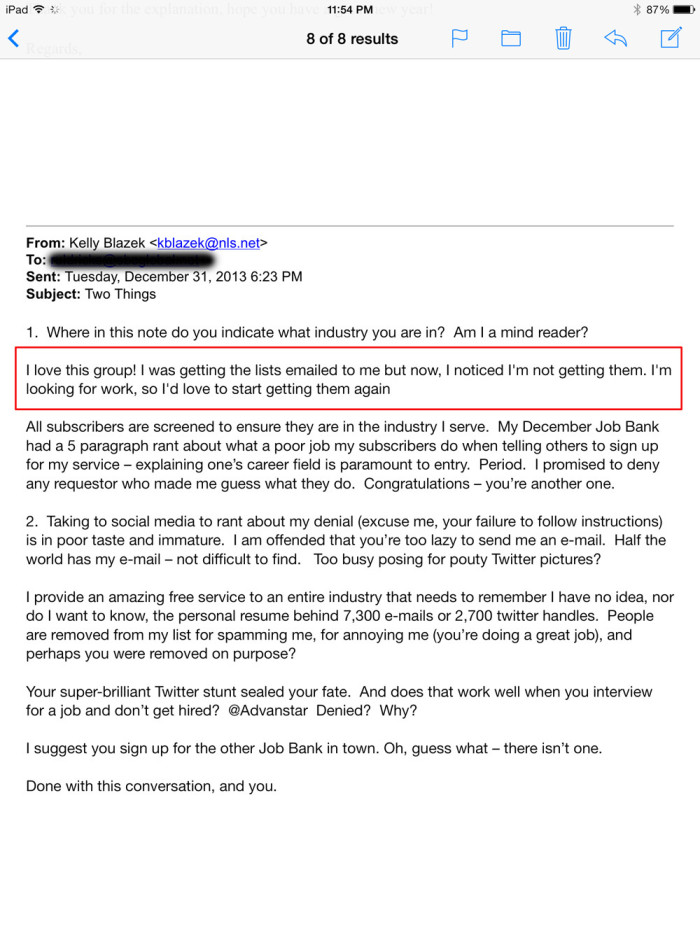 Since the images have gone viral, Blazek has spoken up to apologise to those she has hurt for becoming "shortsighted and impatient" when they contacted her.
Clearly, the "2013 Communicator of the Year" – a title given to her by the Cleveland chapter of the International Association of Business Communicators" – realised her mistake.
"I am very sorry to the people I have hurt," she said. "My Job Bank listings were supposed to be about hope, and I failed that. In my harsh reply notes, I lost my perspective about how to help, and I also lost sight of kindness, which is why I started the Job Bank listings in the first place."
She admitted the note she sent was "rude, unwelcoming, unprofessional and wrong" and wished Mekota luck in landing a job.
Images courtesy of here and here