Asia's most renowned regional HR Excellence Awards is back in October in Singapore, Malaysia and Indonesia to sieve out HR's finest gems. Are you a diamond in the rough? View the categories and find out more.
A friend sent me this word table today, accompanied by a simple question: "What's the first word you see?"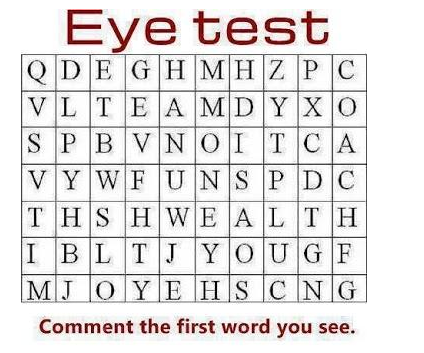 My answer? Fun. It's just sitting there right in the middle, and my eyes were immediately drawn to it.
Unfortunately, it appears I missed words like "team" and "wealth" which a quick Google search has informed me are the words most people spot first.
What does it mean? I have no idea.
Wealth was the second word I spotted, so perhaps it's an indication of what I value in life, and in what order, which sounds about right.
What do you reckon?