HR Vendors of the Year Awards is back again for its 5th year with a fascinating gala night to celebrate the best HR vendors in Hong Kong. Winning is both an affirmation of the exceptional quality of your work in the industry and among peers. Enter Awards now
Contact us now for more details.
Eight Indian restaurateurs, members of the Indian Restaurants Association (Singapore) (iRAS), jointly opened a Central Processing Unit (CPU), to address manpower constraints and boost productivity in the Indian food services scene.
Situated at 33 Tuas Bay Walk, the CPU known as Kitchen Solutions, is for non-vegetarian Indian restaurants, and will bulk produce gravies, sauces, and precut vegetables. The facility will also supply dry goods to local Indian restaurants.
The CPU is expected to drive lower operating costs for outlets, and reduce reliance on foreign manpower. When fully functional, it is expected to deliver 30% to 40% savings in manpower requirements.
Tong ShuhLan, director (food), industry and enterprise development group, SPRING Singapore, said: "We encourage more businesses to pool resources and leverage technology, to achieve a more efficient and profitable operating model."
Minister for Manpower, Lim Swee Say, launched the CPU on August 4.
New place-and-train programme for skilled local chefs
To build a sustainable pipeline of skilled local workers, iRAS, the Asian Culinary Institute (ACI) and the Singapore Workforce Development Agency (WDA) jointly developed a Place-and-Train (PnT).
These trainees will undertake on-the-job training (OJT) at the respective restaurants, and more trainees will be placed as demand increases.
ALSO READ: SG workforce will grow much slower in future: Minister for Manpower
Janice Foo, director for tourism at WDA, said: "Through the programme specifically designed to meet the needs of Indian restaurants, Singaporeans interested to join the sector can now be placed in jobs, undergo structured classroom training as well as OJT, and have progressive career pathways."
G Shanmugam, advisor to iRAS, added: "iRAS is pleased to be taking the lead in achieving productivity improvements through the new CPU, while upgrading the skills of our chefs at the same time. These initiatives will take our Indian restaurants forward, even in a tight labour market."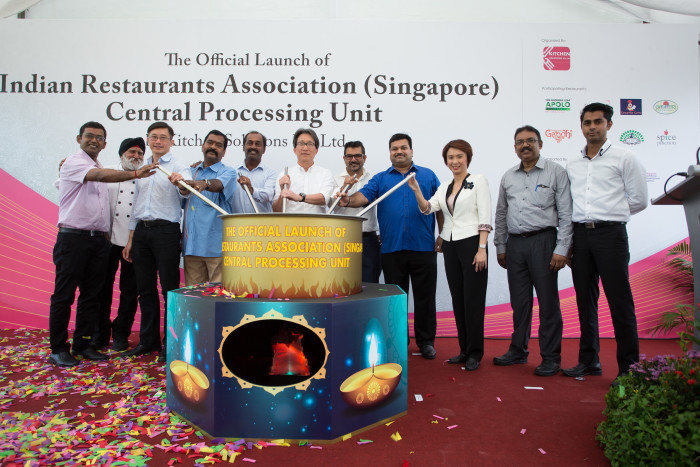 Images: WDA

How do you know if your #learning is relevant for the #future?
Find out at the region's largest conference for HR and L&D practitioners, Learning & Development Asia, happening in September.
Register for early-bird savings now.