HR is typically responsible for growing the skills of an organisation's talent, however, is the HR function itself good enough in these skills its trying to build in other functions?
HR's skill gaps become apparent in a new report by DDI, where HR leaders are compared to their peers from other functions using two assessment reference points: an in-depth behavioral simulation of leadership skills and a detailed personality test.
In line with the stereotype of HR lacking expertise when it comes to core business concepts, HR's biggest weaknesses includes financial acumen, business savvy, entrepreneurship, and global acumen – all of the skills required for HR to get a seat at the table.
The surprise comes in when the report found that other than being weak in the core business concepts, HR is also under-performing most other functions in terms of customer focus.
For example, the function is about 12% weaker than engineering, sales, marketing and IT when it comes to being attentive to internal and external customer and end users.
ALSO READ: The 6 skills chief HR officers must have today
Thankfully, HR still has its strengths where its supposed to be. The function is the strongest when it comes to building organisational talent. It is about 24% stronger than engineering, operations and finance and about 28% stronger than the marketing function.
Additionally, the report found that HR excelled in several areas, including leading teams – where it is stronger than both engineering and finance.
Moving to a personality view, HR leaders are found to be stronger in interpersonal sensitivity but weaker in ambition and inquisitiveness. This means that they are not only less likely to exhibit a passion for growth, but also may not even question why this is holding them back.
As a consequence of HR's profile, the function is increasingly under-represented in leader candidate pools higher up in the organisation. The percentage of HR representation in leader candidate pools drops from 16% in mid-level roles to a mere 1% when it comes to C-suite roles.
READ MORE: HR needs to step outside of its comfort zone
The report also found that the two key skills that differentiate HR leaders who are candidates for top leadership roles are financial acumen and business savvy.
In another section of the report, it is noted that empathy is the most critical driver of overall performance. It is consistently linked to higher performance in each of the four leadership domains – decision making, coaching, engaging and planning and organising.
However, the report noted that only 40% of the frontline leaders it assessed were proficient or strong in empathy.
Check out the infographics for more findings: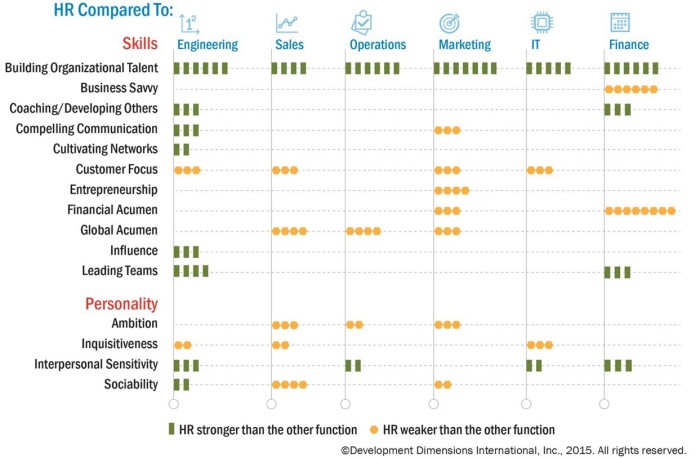 Note: In the infographic above, one data point is equivalent to about 4%.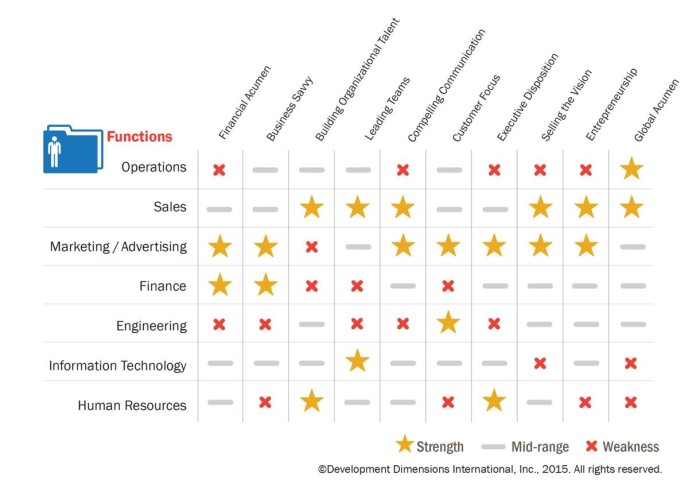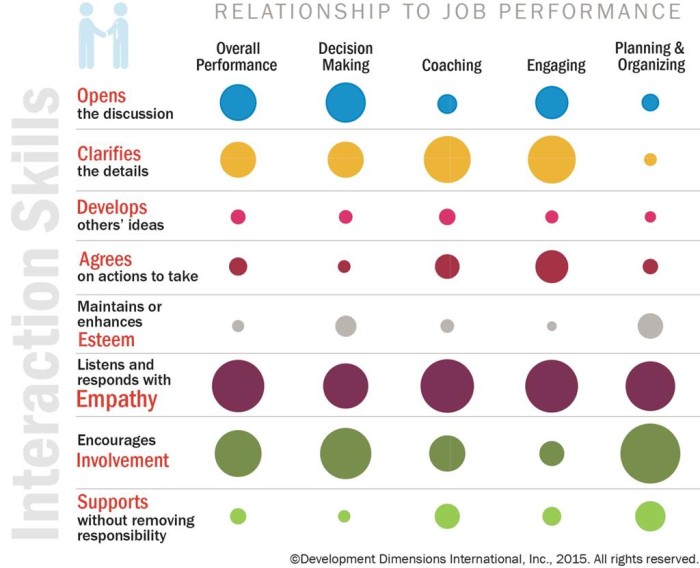 Image: Shutterstock