Having a compelling employer brand can help firms secure the right talent, but getting the getting the entire organisation to buy in and truly embody the values behind their brand is easier said than done.
That was a key insight from new research by the Chief Marketing Officer (CMO) Council and Executive Networks Inc.
The report found that 90% of marketing and HR leaders believe a brand persona is essential to hiring new staff and keeping customers.
However, only 37% of them stated their organisation has a culture that is embraced by the organisation.
In addition, a small percentage (37%) of those polled stated they have a well-defined corporate culture in the company, while 62% reported having a formalised brand platform that defines shared values, ethics and collective buy-in to a singular value proposition.
"Organisations have long struggled to instill shared values, behaviours and ethics that embody and validate brand platforms, personalities and promises," noted Donovan Neale-May, executive director of the CMO Council.
"A tighter linkage between the CMO and the CHRO should be strongly centered on organisational branding and creating cultures that radiate and reinforce core brand attributes and aspirations."
The report added that most enterprises are also lagging in the adoption and use of digital channels for real-time engagement with employees and partners.
Furthermore, most are not taking full advantage of social media platforms, mobile devices and instant messaging technologies to crowd-source and share employee-inspired content.
It stated these technologies must be utilised, as it can help significantly in attracting and retaining new staff, especially Millennials.
ALSO READ:
Millennials want to help make the world a better place
Building your employer brand with the Millennials
Echoing earlier reports, it identified that Millennials want a collaborative work culture, and mentors who empower them.
"Big changes are underway in the make-up of the workforce and the requirements to satisfy younger, social media-minded and technically savvy workers," said Mike Dulworth, president and CEO of Executive Networks Inc.
"Millennials, also known as Generation Y, are entering the workplace in record numbers. They are idealistic, diverse, digitally enabled, social and perhaps most importantly, ambitious."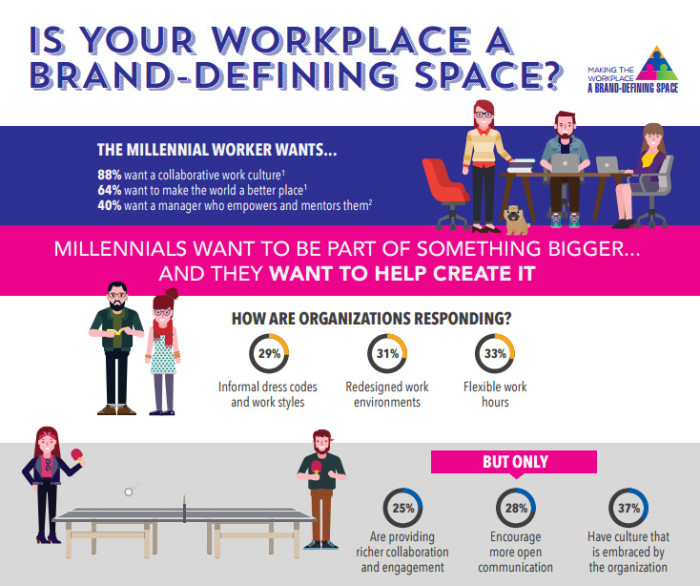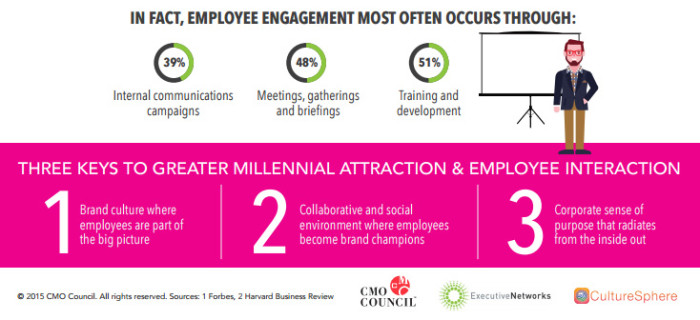 Image: Shutterstock