An integral part of Hootsuite's culture that can be observed around its new office is collaboration, with its open-concept working spaces.
Similar to Hootsuite offices worldwide, its APAC office in Singapore is designed to foster collaboration and teamwork.
"By removing barriers, our office space encourages movements between teams so there is greater interaction and engagement among employees, allowing them to bounce ideas back and forth with one another," said Sabrina Jaksa, head of HR for Asia Pacific at Hootsuite.
"The more we collaborate with one another, the more we grow within our own careers and as an organisation. That's one of the key reasons why we're excited about this new office space."
By breaking down barriers, the open-concept working spaces in its new office allows people across teams and roles to interact among one another regardless of the time of day.
"In order to keep team morale and passion at its optimum, it is important to keep the flow of communication moving throughout the entire organisation.
"At Hootsuite, we strongly follow our values of being egoless, entrepreneurial, respectful and passionate – which is what makes us successful today."
At the same time, the office provides employees with the flexibility to choose their meeting space, with its various meeting space options.
These options promote staff interaction as well as enable employees to work individually or collaboratively.
"We are encouraging them to socialise, brainstorm and collaborate, and in turn, improve on the overall productivity."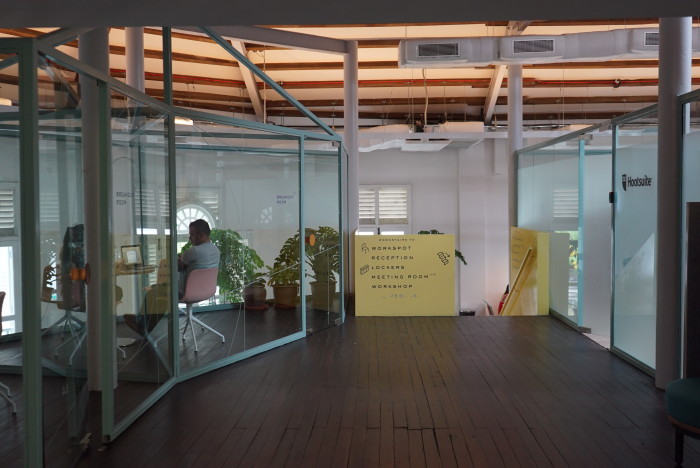 Some of the more interesting facilities present in Hootsuite's office includes the shower rooms as well as a shared space for employee activities called The Working Capitol (TWC).
"Many of our staff participate in #hootfit, an employee-driven lunchtime workout session in the park. It started off with one person who exercises regularly at the park, and it has inspired a small group of people to join too."
Jaksa notes that having shower facilities in the office for employees to clean up after their workout session helps motivate them to work out more often.
Other than maintaining their fitness levels, this activity is noted to bring great energy into the office as well as cultivate better eating habits for employees throughout the week.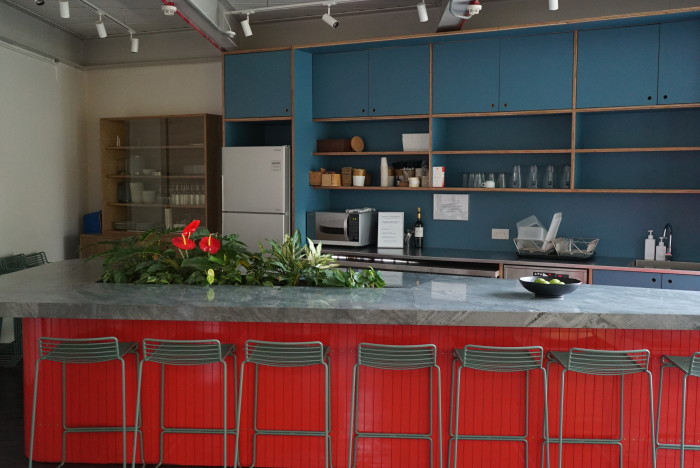 The TWC serves as an area for activities to be organised and held each week.
These activities aim to keep employees occupied and range from meditation and yoga to testing artesian moisturisers.
"Having a shared space, like we have at TWC, is inspiring to be in – everything from the original wooden floors to the beer taps mixed with very like-minded people who share in Hootsuite's value system.
"It's been a really good exercise in blending a company like ours with solo budding entrepreneurs, or a six-people regional office; at the end of the day, it's about working in a really great space and continuing to be inspired in the work that we all do.
"At Hootsuite, we love the open concept, with breakout spaces where there are couches and beanbag chairs that soften the working environment and makes it cosy for employees."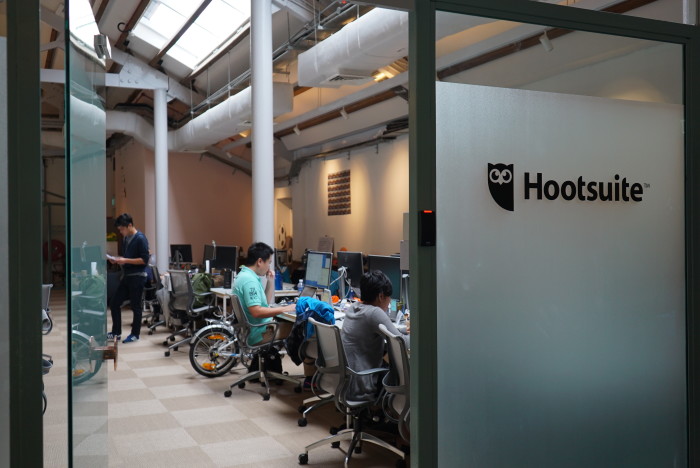 A piece of advice she has when it comes to redecorating a company office is to not overlook the small details.
"We also look at details such as how much desk workspace do our employees need. It's something we take for granted every day, but it matters a lot."
She advises organisations to "look internally and get feedback from employees on how they would better decorate the office".
"Get them involved and you'll be surprised with what they can come up with."
Taking Hootsuite's office as an example, she said: "Most of our office decorations are crowdsourced, with murals and other types of art hand-drawn by our very own employees."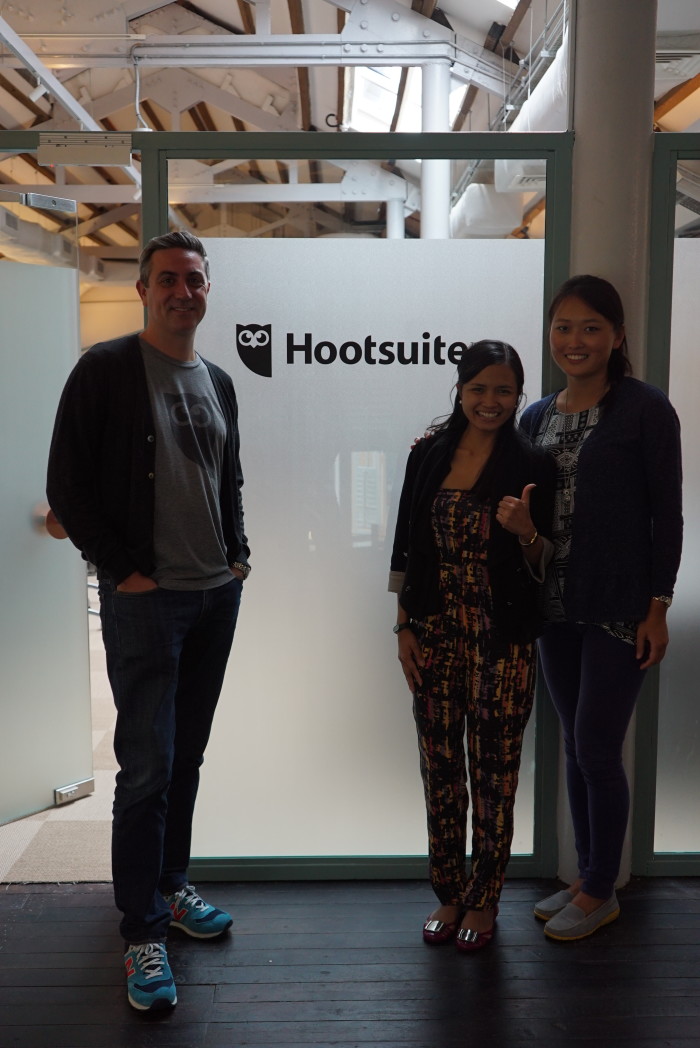 "We've just moved into this amazing space, and we are excited to get cracking on the huge white wall that's in our new office; this is also a way to encourage our employees to be creative and think out of the box, so that they'll feel more belonging to the working space. Our goal is to have an environment that fosters ideas, creativity and collaboration."
Image: Provided