Garrick Lau, associate director, managing director's office; and head of talent acquisition and development, Hopewell Holdings says the mindset of HR needs to undergo major transformation.  
I think HR leaders in 2026 will need to spend a lot of their time and mind space to perform the following roles:
As an experienced architect
To orchestrate the total employee experience, with an emphasis on feelings rather than the functional output. Recruitment, selection, onboarding, performance feedback, other major career milestones and even separations will all become part of an employee's experience.
HR will need to approach an employee experience like creating a customer journey.
The employee experience doesn't start on the first day of work at orientation, it starts from job seekers filling out an online application and doesn't end even after the individual has left the company.
To be half human/half robot
To embrace technology, utilise artificial intelligence with big data, which can lead to more automation and workforce analytics.
As an entertainer
To create fun and cool stuff in daily work and training, with gamification concepts and technologies such as virtual reality.
As a PR expert
To champion the employer branding like a professional PR person through conventional media, and more importantly, social media.
The employer brand is part of the product brand. Consumers are focusing more on business ethics, caring for the environment and community and how companies treat their employees.
As a life support concierge
To provide personalised support to help employees achieve a better quality of life, not just during work hours, but in their personal life.
With mobile technology, people are working when they are at home or on their way to work; there will no longer be definite working hours and work arrangements will become more flexible.
The Q2 2016 issue of Human Resources magazine is a special edition, bringing you interviews with 14 HR leaders, with their predictions on the future of HR.
Read The Futurist or subscribe here. Read more interviews on The Futurist here.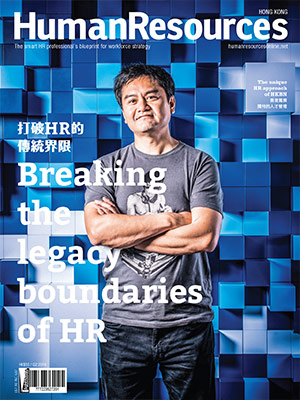 Image: provided