Human Resources Online is heading to Bangkok with the Accelerate HR conference on November 26-27.
HR leaders from Agoda, DKSH, Fonterra, FWD, Kasikornbank, Minor Food, Nissan Motor and more have already confirmed to speak.
Early-bird tickets are still available.
Yeoh Sai Yew, head, people department, AirAsiaX foresees an increase in the focus on company culture and HR analytics by 2026.
My prediction on the future of HR will be more focus on culture, as it's the only thing that cannot be easily copied.
Even though a company might not be able to attract the "best" talent with its culture, it will be able to attract the "right" talent.
HR analytics will also get more important in the future. It will no longer involve the churning of routine reports such as payroll costs, but focus more on how to integrate all these together.
As such, more sophisticated software will enable all data from HR, finance, sales, etc, to link up easily.
Image: Provided
The June 2016 issue of Human Resources magazine is a special edition, bringing you interviews with 32 HR leaders, with their predictions on the future of HR.
Read The Futurist or subscribe here.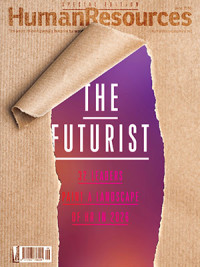 Less than a month to Learning & Development Asia. Speakers from Axiata, BHP Billiton Shared Services, Fave, HRDF, Samsung confirmed to speak with more than 120 attendees.
The region's largest conference for HR and L&D practitioners - you don't want to miss it.
Last few seats available, you don't want to miss it. Register now.