For the 5th consecutive year, HR Distinction awards will again honour the very best in the HR industry. Winning is both an affirmation of the exceptional quality of your work in the industry and among peers. Book your gala dinner table now
Contact us now for more details.
It wasn't my finest moment.
Many moons ago, as a junior reporter, I was so excited to finally get one of my first scoops. It involved a number of people in very high positions across various government departments, and I had been chatting frequently with one person in particular about it.
One day, this person sent me some very helpful information via email. I was ecstatic – it was just what I needed to tie my whole article together and show my boss I was capable.
I responded saying thank you and asked if we could meet to discuss the information in person. Then, I absentmindedly signed off the email with something like this:
"Let me know if you are available next week. I look forward to meeting you in person. Xoxoxo."
It was totally unintentional – I had previously been emailing a friend and clearly was in the wrong frame of mind to be sending a professional email to a very important person. But by the time I realised and got that awful sinking feeling in my stomach, it was too late.
Because of that incident, an article we ran last week about taking care with your email sign-off hit home, as I'm sure it did for many of you.
As a general rule of thumb these days, I use the same tone in my emails that the person I'm conversing with does. If they sign off with "cheers", I will too. But if they're a "sincerely" or "kind regards" person, I'll follow suit with that.
However, because email blunders are just a natural (an inevitable) part of working life, here are a few email fails to make you feel better about yourself:
1. The company email fail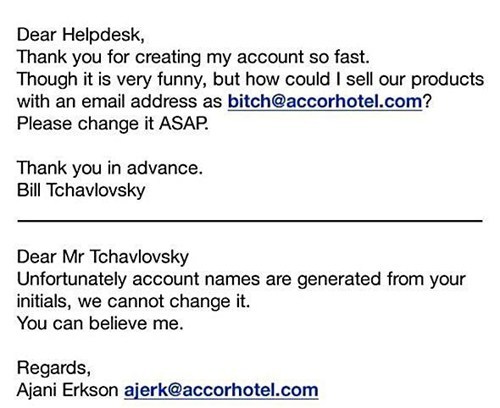 Source: Fail Blog
2. The "reply to all" email fail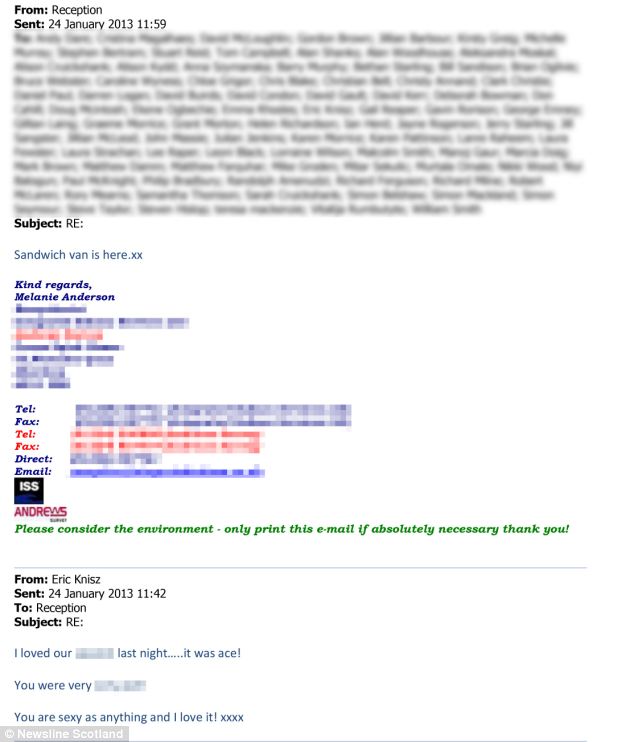 Source: Newsline

3. The "No, YOU look like an idiot" fail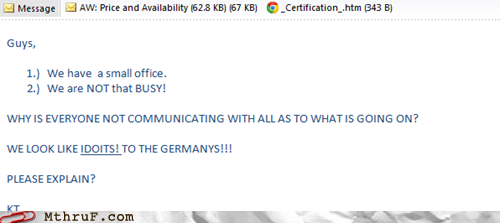 Source: Fail Blog
4. The Nic Cage resume attachment fail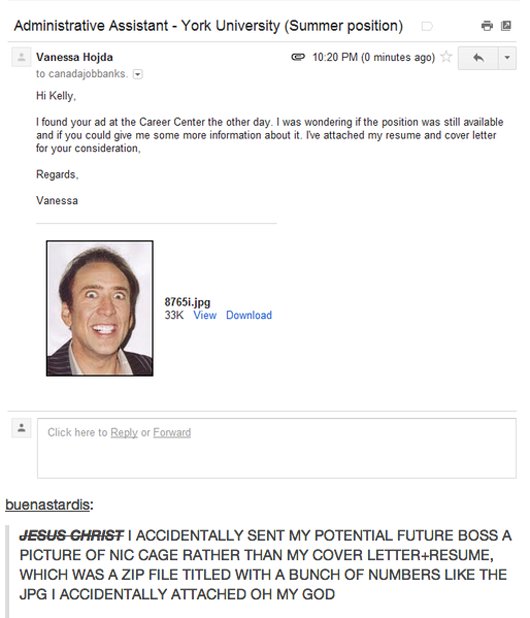 Source: Twitter