Back in Hong Kong for its fourth year on September 5 at the Hotel ICON, Learning and Development Asia is bigger and better than ever before and earned its reputation as the most influential L&D strategy event in Asia.
Book your tickets now!
Contact us now for an amazing group discount
Earlier this year, Pfizer employees (Pfizerians) in Malaysia took the initiative to help improve the lives of underprivileged members of the community in the form of volunteerism.
Dr Gayatri Gunasagaran, head of Pfizer's OWNIT! Day committee last year, and the person behind the idea of the Pfizer Gives Back programme, shares the learning behind-the-scenes. 
In conjunction with the 6th OWNIT! Day celebrations themed around Accountability, Pfizer Malaysia's leadership team inaugurated the Pfizer Gives Back programme in May 2017, encouraging Pfizer employees (Pfizerians) to reach out to less fortunate communities.
The programme ran in partnership with Malaysian charitable organisations, namely the Kechara Soup Kitchen in the Klang Valley and Penang, Pusat Jagaan Kebajikan Kanak-Kanak Budimas Orion in Senawang, Fungates Soup Kitchen in Jinjang and Alor Setar, Need to Feed the Need in Kuala Lumpur, and Peace and Harmony Home in Penang.
Over six months, various activities were carried out such as contributing daily necessities to the charities; helping to prepare, pack and distribute food and other necessities at soup kitchens, cleaning and maintenance works at the charity homes, and spending time getting to know the residents, besides also performing health screening for the homeless and disadvantaged members of the community.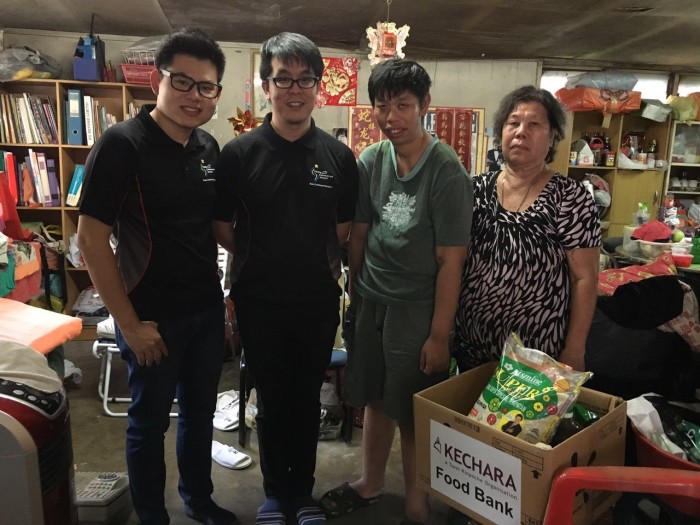 Through the Pfizer Gives Back programme, 158 employees from the various Pfizer Malaysia offices spent in total 71 hours and reached out to 1,185 individuals across the country. From the leadership team to new recruits, everyone embodied Pfizer's tagline 'Working Together for a Healthier World' by giving back to their local community in ways that improved nutrition, hygiene, emotional wellbeing and healthcare access.
What's interesting is that the Pfizer Gives Back programme is a completely local initiative. Pfizer's OWNIT! Culture is practiced internationally, whereby all Pfizerians are called to take ownership of the company and to be accountable for effecting changes that bring business and individual performance.
Alive and kicking: Building the right behaviours
OWNIT! Day is celebrated by all Pfizerians internationally and the theme last year was "Accountability". Besides being apt in relation to what Pfizer stands for, the four main components of accountability – ownership, commitment, continuous learning and resilience, can also be embodied outside work.
Through this initiative, we want to encourage volunteerism among Pfizerians, to inspire them to actively lend a helping hand within our society. Exposure to the communities opened up our minds and hearts to real world challenges that many of "the forgotten" group face daily.
158 employees from the various Pfizer Malaysia offices spent in total 71 hours and reached out to 1,185 individuals across the country.
The OWNIT! culture is embraced by every individual in the company. Besides joining hand in hand with their teams on the ground, the senior leadership team also leads the planning, managing and deployment of the project. They also allocate 30 minutes of their time every Friday to chat with Pfizer colleagues about topics and suggestions surrounding accountability.
With 158 employees joining in, the participation for the programme was overwhelming. The positive feedback from Pfizerians clearly made the initiative a success in our eyes. Pfizerians described the Pfizer Gives Back initiative as humbling, rewarding, eye opening, moving and most of all time worth spending.
Fit as a fiddle: Conceptualising CSR efforts
Volunteerism is an important trait we value in Pfizer's business as it translates into a positive culture among colleagues in the workplace; this the programme is voluntary for Pfizer employees.
There are many other CSR programmes at Pfizer that offer colleagues the opportunity to volunteer and reach out to communities, such as our annual Local Health Fellows programme, which gives Pfizerians hands-on experience spending several days in remote parts of East or West Malaysia among indigenous communities to provide healthcare access and transfer basic health knowledge, as well as the Care-A-Van programme that provides screening and spreads health knowledge to disadvantaged communities.
At the same, it is important to plan time away from employees' core work. Pfizerians are updated on the upcoming initiatives well in advance. As this is part of the corporate culture, individuals discuss their intentions with their managers and they work hand in hand to plan out the necessary to accommodate their time off work.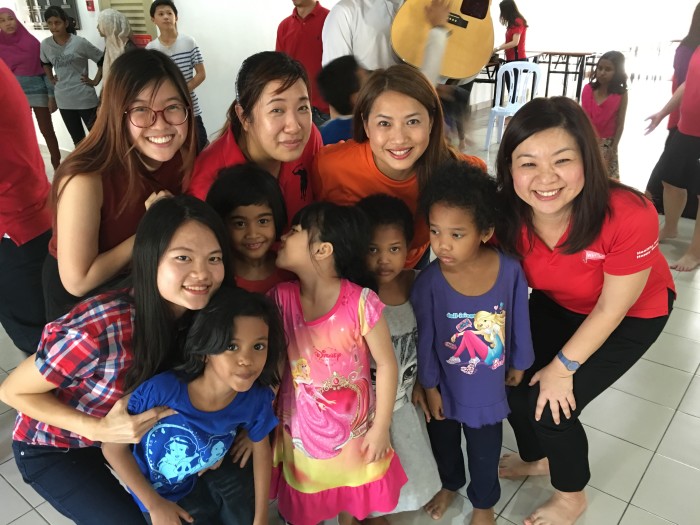 Addressing the Pfizer Gives Back programme specifically, the leadership team endorsed the programme and with that allocations for time off were given to the different teams during the designated period.
What also helped was that the value and impact of the initiative was a driving factor for the managers' approvals. This was further encouraged by the endorsement of the leadership team. The planning process was taken seriously amongst teams and was key in ensuring that there were no disruptions to the business continuity.
Back on your feet: Results of the volunteerism
There are two ways to look at the results. When looking internally amongst Pfizerians, beyond a noble effort of giving back to society, we enhanced teamwork, communications, precise planning and execution skills. To the external world, Pfizer continues to participate and uphold our commitment to the community.
With the different initiatives we carry out to lend a hand to the needy, relationships were built and many still continue to volunteer in their own time to the communities visited. During the period of the programme, we saw a lot of cross-functional collaborations which presented opportunities for colleagues to forge stronger relationships and boost morale at work.
This definitely has improved the way the different departments work together with a stronger sense of shared responsibility and accountability. We have also seen a hike in participation in other CSR initiatives within Pfizer.
Pfizer aims to be an employer of choice in Malaysia, attracting and retaining the best talent. In today's work culture, personal development is important for many young people, thus activities such as volunteerism programmes are a way to offer an enriching work culture to attract and retain talent.
Photos / Provided

How do you know if your #learning is relevant for the #future?
Find out at the region's largest conference for HR and L&D practitioners, Learning & Development Asia, happening in September.
Register for early-bird savings now.