Every company will host an event at some point. Anniversary dinner, family day, product launch, festive celebration and so on. How to make it stand out?
What makes it different from the year before? Orange Clove Catering shares some trending event styles for you to consider.
1. Go real fine

When the occasion calls for it, it is alright to indulge. Cater something that matches your brand standing and your guests' profile. Enjoy VIP treatment with butler-served canapes for cocktail, followed by an exquisite 4-course sit-down dining.
This event style works best for luxury brands that are celebrating major milestones or companies that are expecting VIP guests.
2. Authentically local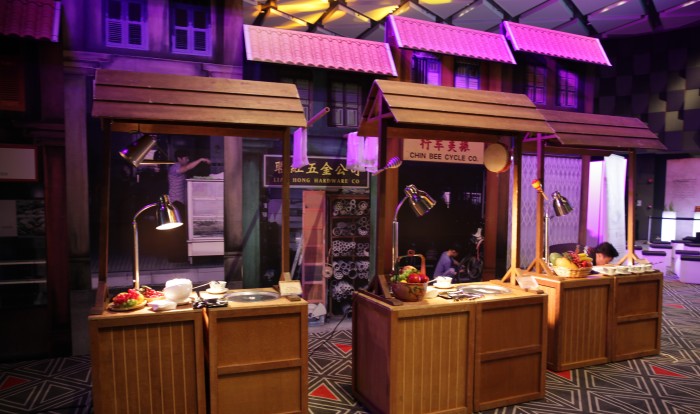 You cannot go wrong with hot favourites such as kueh pie tee, chicken rice and chilli crab buns. Go for the perfect retro immersion by getting your caterer to arrange for a street-style backdrop and pushcart live stations.
This event style gives a more casual and fun setting, allowing more interaction among guests and room for creativity in terms of programme line-up.
3. Guilt-free indulgence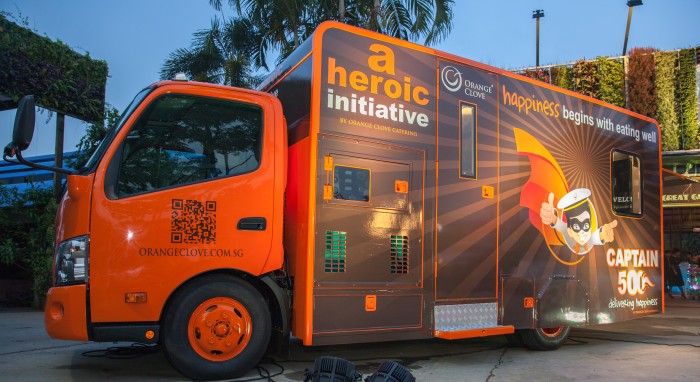 Organising a health-centric event such as charity marathons or promoting healthy lifestyle within your company? A food truck that serves food under 500 calories is the thing for you. Waist-friendly and fuss-free, it is ideal for the healthy-conscious and those hoping to grab something quick.
Nevertheless, in view of space, food trucks are mostly engaged for outdoor events. This event style is also great for employee engagement events such as Family Day.
4. Refreshing novelty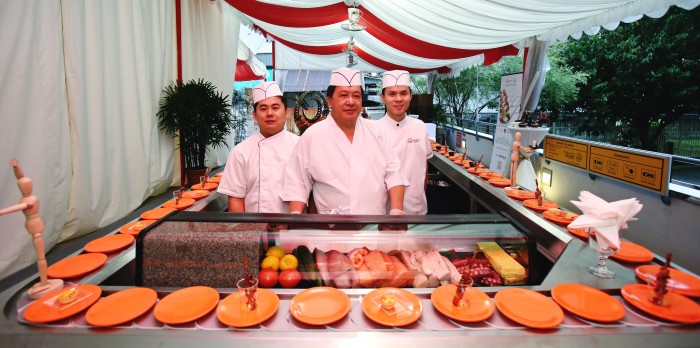 Surprise your guests by bringing the Japanese restaurant to them with a portable conveyor belt! Or, let your imaginations go wild and replace sashimi with off-the-menu cocktail dishes.
5. Uniquely yours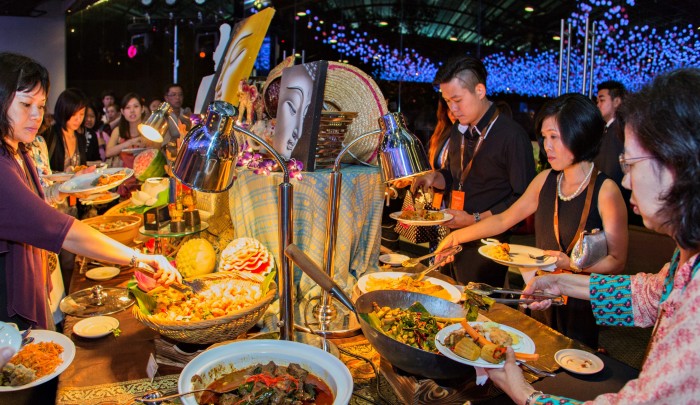 Pay a little extra for something you can call your own. Request for menus with a twist– enjoy chicken rice in a roll, bandung on cupcakes, curry prata in a cup and more! Tell your caterer your desired theme and give them the free reign on customisation – from menus to buffet line set-up and crew uniforms.
About Orange Clove Catering
With a number of R&D innovations, and the freshest ingredients, award-winning corporate caterer, Orange Clove introduces nothing but the finest recipes.
Its 'One Chef, One Dish' policy crafts out culinary experts for individual dishes and ensures consistency. Beyond the likes of buffets, cocktail and drop-off menus, clients can opt for live stations and sit-down options.
Orange Clove welcomes menu and set-up customisation – any theme is possible! Notably, Orange Clove's 'Complete EventSolutions' promises a full immersion with anything from backdrop fabrication and stage effects to entertainment segments.
Through the provision of a site manager and service crew, clients do not have to worry about insufficient manpower or resources and any spillage at the event.
Each sales executive is also well-trained in a specific corporate sector to provide the best service and counsel.
All of these work together to live up to Orange Clove's tagline, "We Make You A Hero", which aims to deliver clients a red-carpet experience.
This content has been brought to you by Orange Clove Catering.

Uncover and learn about complex HR innovation tools and strategies at Accelerate HR from Thailand's largest employers including Agoda, DKSH, Fonterra, FWD, Kasikornbank, Minor Food, Nissan Motor and more.
Happening in Bangkok on 26-27 November, group discounts when you bring your team.