Mark your calendars as the crowd's favourite candidate and employee experience conference, Talent Experience Forum is back!
Happening only in KL, Malaysia on 5 November. Register your seat because you will be hearing top insights from C-suite and senior HR leaders from Dell, Digi, GoCar, IPG Mediabrands, Nestle, Tesco, Unilever and more.
根據一項由Clutch進行的調查,29%的員工有時在家工作,18%在共享工作空間、或咖啡店或圖書館等公共免費場所工作。這些數字說明在正常辦公室以外地方工作有上升趨勢。
在可以遙距工作的員工當中,54%以上認為在傳統辦公室以外環境工作最有效率,26%的遙距工作員工表示,「工作與生活更好平衡」是在辦公室以外工作的最大好處。
超過五分之一的受訪者(21%)被遙距工作吸引,理由是他們想按自己制訂的時間表工作。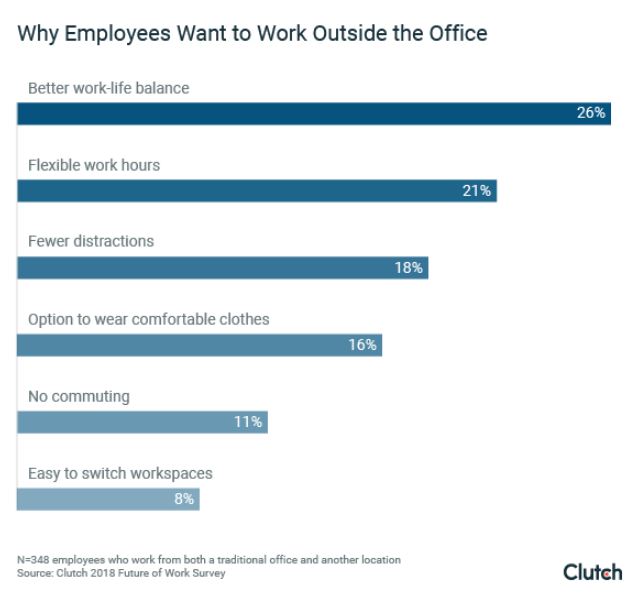 此外,25%的受訪共享工作空間使用者表示,共享工作空間的最大優點是協作和創意,能夠與平日難得碰上的人們一起工作。共享工作空間的好處還有聯誼和事業發展機會。
四分之一以上(28%)的員工認為,加入特定共享工作空間的最重要考慮因素是離家多近。然而,68%的受訪員工仍在傳統辦公室工作。
同樣地,根據由Robert Half進行的另一項調查,77%的受訪人士表示如果工作有時可以遙距進行,則更可能接受聘用。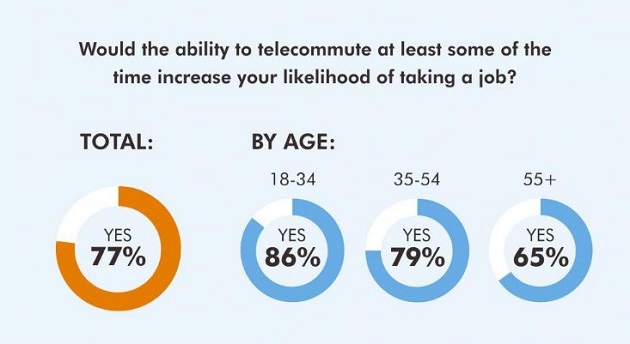 不過,該項調查亦反映了遙距工作的缺點,22%的受訪者濫用福利;22%感到弧單,覺得缺乏團隊感覺;同時亦有17%覺得由於面對面接觸的時間少,因此有礙人際關係;再者,12%認為失去面對面交流時間,代表遙距工作員工不獲考慮負責新項目或升職。
Robert Half資深行政總監Paul McDonald道:「在家工作安排要成功,僱主要有清晰規範,並願意投資在科技方面,例如視像會議,讓遙距工作的員工自覺是團隊一份子。」
Clutch的調查訪問了1,003名在辦公室工作的員工,Robert Half則訪問了美國超過2,800名員工。
主圖片來源/iStock
圖片來源/分別由Clutch及Robert Half提供
HR Vendors of the Year Awards is back again for its 5th year with a fascinating gala night to celebrate the best HR vendors in Hong Kong. Winning is both an affirmation of the exceptional quality of your work in the industry and among peers. Enter Awards now
Contact us now for more details.