As Singapore continues to face increased life expectancy with an ageing population, organisations are prioritising the health and wellness of employees.
In line with this trend, 20 local companies recently took part in an inaugural corporate wellness event held in Singapore.
Titled Stepathlon, the pedometer challenge consists of a a 100-day race around the virtual world that promotes healthy workplaces and team-building by incorporating purposeful movement in staff's lifestyles.
The objective is to encourage working professionals to curb sedentary lifestyles and embark on more active behaviour through simple activities such as taking 10,000 steps a day.
Human Resources caught up with Ravi Krishnan, CEO and co-founder of Stepathlon for his views on the state of Singapore's employee health landscape.
"In Singapore there is a reasonable amount of awareness around corporate wellness programmes (certainly more than some of the other countries around the region), but it has to be more about driving participation within these programmes while not taking up too much time from the employees," he said.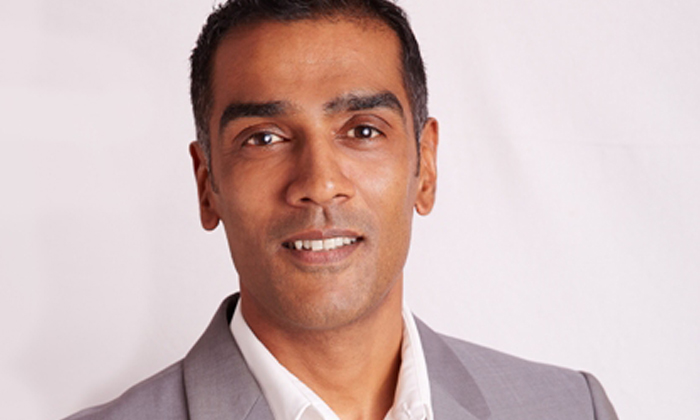 Ravi Krishnan, CEO and co-founder of Stepathlon
Krishnan also observed that many local companies take a "tick-box" approach to employee health.
"I often hear them say, 'We have a gym', but a study found that corporate gyms have only 2-3% usage!"
Arun S. Nair, MD of Pruftechnik S.E.A., whose company took part in Stepathlon, concurred with Krishnan.
"In Singapore, the awareness is still low in my opinion for such programmes. It is great to see that programmes such as Stepathlon are increasing the number of participants yearly, and hopefully by word of mouth they are able to generate more leads in time," he said.
He pointed out the need to include decision makers in crafting employee health programmes for them to be successful.

Arun S. Nair, managing director of Pruftechnik S.E.A.
"I think corporate health should be a top down approach and be driven by CEOs, managers and team leaders. If managers and CEOs help to promote such a culture, it brings a feeling of togetherness and willingness for everyone to participate."
Krishnan added that HR plays "an extremely important role in initiating and administrating a programme like ours."
220 MDs/CEOs and 487 CXOs participated in Stepathlon's recent programme.
"The involvement of the leadership is imperative in ensuring the success of a programme like ours," he said.
"They, along with the corporate communications team, can drive the message of well-being within the organisation. This way the movement can be lead from the front and easily becomes a part of the culture of the company."
As part of the Stepathlon programme, employees are encouraged to incorporate movement into their daily life, in the form of running, cycling, dancing, playing with their kids or walking the dog.
"In addition to being provided with a pedometer, Stepathletes also receive weekly tips and recipes on healthy eating and overall well-being."
Nair observed that the programme helped form various teams, in the spirit of friendly competition while forming strong bonds.
Loading ...
Image: Shutterstock